Sanctuary for the Abused
Tuesday, May 31, 2016
WHAT IS EMPATHY?
WHAT IS EMPATHY?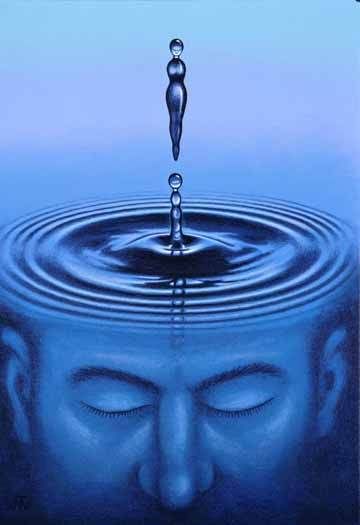 "Empathy"… to understand another person's point of view,
emotions, thoughts, feelings
Empathy is the most important characteristic in human relationships.
Empathy allows us to listen without judgment to what a person is saying, doing or feeling. It permits us to imagine what someone else is experiencing without having had the experience.
Being empathetic does not mean that we have to agree with the other person or relinquish our point of view. Nor is it about self-sacrifice.
Empathy is about standing in another person's shoes without getting stuck in them.
Empathy is a skill that requires understanding — a skill learned over time. It takes years to develop, and deepens and expands as we get older. To have empathy, we must have intellect, listen, and be self-reflective and in touch with our feelings.
Without empathy, there is no compassion. Empathy is the highest level of moral development. A person who totally lacks empathy has no conscience and is capable of committing horrific acts against others —child abuse, serial murder, genocide.
Our children need to learn that empathy is important and that it takes practice. We need to teach them that empathy helps us to relate and care for others. We have to help them learn the requisite skills necessary for developing empathy…
Thinking about ourselves and others
Reflecting on our own behaviors and feelings
Being in touch with our feelings
Listening to another person without anxiety and with minimal judgments
Since developing empathy is a complex process, parents (and teachers) must serve as role model for this behavior by displaying. We need to learn that yelling, threatening, hitting, or saying hurtful things to children is neither emphatic nor is a good foundation for their development.
Empathy is slow to develop and is learned in 10 - 15 year stages.
Developmental Stages for Empathy
Infants
: Infants are totally self-directed and only know their own needs.
Toddlers
:

A child of two notices that other people can feel happy or sad when he or she does not.
10-year-olds
: By 10, the child can imagine how he or she would feel in another person's situation, yet does not have the intellectual capacity to know or imagine how the other person is feeling.
Adolescents
:

In adolescence, young people start to think abstractly and are better able to grasp the concept of empathy.
Empathy, like any other skill, is a life-long learning process. It gets stronger and deeper with age and experience.
Labels: anxiety, compassion, empathy, happy, moral development, other people, skill, understanding
shared by Barbara at
12:06 AM
3 comments


Share
Saturday, May 14, 2016
Pornography Addiction: The Progression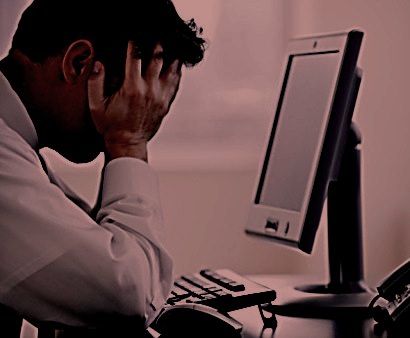 The following information is from

Healing Sexual and Pornography Addictions

by Dr. Victor Cline.

FIRST STEP - ADDICTION

"The first change that happened was an addiction-effect. The porn-consumers got hooked. Once involved in pornographic materials, they kept coming back for more and still more... The pornography provided very exciting and powerful imagery which they frequently recalled to mind and elaborated on in their fantasies."

"... many of my most intelligent male patients appeared to be most vulnerable—perhaps because they had a greater capacity to fantasize, which heightened the intensity of the experience and made them more susceptible to being conditioned into an addiction."

SECOND STEP - ESCALATION

"The second phase was an escalation-effect. With the passage of time, the addicted person required rougher, more explicit, more deviant... sexual material to get their "highs" and "sexual turn-ons." It was reminiscent of individuals afflicted with drug addictions. Over time there is nearly always an increasing need for more of the stimulant to get the same initial effect."

THIRD PHASE - DESENSITIZATIO

N

"The third phase was desensitization. Material (in books, magazines, or films/videos) which was originally perceived as shocking, taboo-breaking, illegal, repulsive, or immoral, in time came to be seen as acceptable and commonplace. The sexual activity depicted in the pornography (no matter how anti-social or deviant) became legitimized. There was an increasing sense that "everybody does it" and this gave them permission to also do it, even though the activity was possibly illegal and contrary to their previous moral beliefs and personal standards."

FOURTH PHASE - ACTING OUT SEXUALLY

"The fourth phase was an increasing tendency to act out sexually the behaviors viewed in the pornography, including:
compulsive promiscuity

exhibitionism

group sex/ swinging

voyeurism

frequenting massage parlors or brothels

having sex with minor children

online sex hookups (including targeting normal women for sexual liaisons by love bombing)

rape

inflicting pain on themselves or a partner during sex.
This behavior frequently grew into a sexual addiction which they found themselves locked into and unable to change or reverse — no matter what the negative consequences were in their life."
(*As seen in clinical studies of sex addicts, sex offenders, or other individuals [96% male] with sexual illnesses. )
"... Their addiction and escalation were mainly due to the powerful sexual imagery in their minds, implanted there by the exposure to pornography."
"... It is difficult for non-addicts to comprehend the totally driven nature of a sex addict. When the "wave" hits them, nothing can stand in the way of getting what they want, whether that be pornography accompanied by masturbation, sex from a prostitute, molesting a child, or raping a woman. These men are consumed by their appetite, regardless of the cost or consequences. Their addiction virtually rules their lives."
"Once addicted, they could not throw off their dependence on the material by themselves, despite many negative consequences such as divorce, loss of family, and problems with the law (such as sexual assault, harassment or abuse of fellow employees)."
Labels: acting out, control, escalation, impulsivity, objectification, pornography, sex addiction
shared by Barbara at
12:12 AM
1 comments


Share
Sunday, May 08, 2016
Narcissistic or Borderline Controllers




At his core, every Controller is monumentally self-centered. He is not just on an ego trip.

He is on an expedition

.

In his mind, everyone orbits around him, as if people are his planets and he is their shining sun. What he wants he should have, simply because he wants it. He needs no other justification. Seeing himself as the center of everyone else's universe, he is blind to the fact that anyone else's wants or needs are more important than his own. Doggedly locked into this self-image of grand, "godlike" proportions, he may literally feel entitled to other's worship.

It is as if these kind of men view reality from inside a strange, transparent fortress, whose walls are both shield and golden mirror. Hardened against the truth of the world outside himself, this psychological citadel resists seeing things as they really are. Like mental bulletproof-glass, these opaque fortress walls deflect any words or actions from others that might threaten his perfect "godlike" image of himself. Everything is perceived through this armored, shining shell, and the world must always treat him as if he were golden. And failure to worship at his shrine can be devastating.

At one end of this egotistical continuum are publicly notorious "charismatic leaders"--the Caesars, Hitlers and Saddam Husseins of the world--that represent the severe end of self-centeredness gone violently berserk. They see themselves as "entitled" to dominate or destroy millions, simply because they can. But Controllers that most women encounter rarely look as obvious as an Adolph or Saddam, or become as lethal. Instead of striving to conquer nations, these narcissistic "little dictators" must limit themselves to conquering you.

But what exactly is "narcissism," in terms of being a Controller? And what is the surest way to spot this self-adoring manipulator?

In a Narcissistic Controller's mind, everyone and everything orbits around him, as if people are his planets and he is their shining sun. What he wants, he should have, simply because he wants it. Greed is at the core of his being, but it is greed based more on attention than ownership. He may own a few things, or many, but his primary reason for "owning" anything--including you--is to display his sense of self-induced superiority.

Although such an individual is usually not physically or sexually abusive, he is a master at inflicting psychological, emotional and spiritual damage on others.

This type of Controller is incapable of needing anyone but himself, and it is that rigidly fixated belief which lies behind the lordly attitude that dwells in him. It is as if these kinds of men see reality from inside a strange, transparent fortress, whose walls are both shield and mirror. Like mental bulletproof glass, these opaque psychological walls deflect any words or actions from outside him that might threaten his perfectly idealized, "godlike" self-image. And his mannerisms and behaviors reflect his own shining image.

He seems to stand out in a crowd, as if under a spotlight. He acts as if people aren't just watching him--they're adoring him. If you are within earshot, or he engages you in a conversation--which he will, if you can draw other's attention to him--pay close attention to his facial expressions when he mentions those whom he like and dislikes. Listen to how he talks about himself and others. Possessive arrogance characterizes him when he likes someone, as if he personally owns him or her. When he says something good about someone,

he tends to say only good things about those whom he perceives as admiring him.

Look for intense expressions of disdain toward those whom he dislikes, who will have failed to pander to his sense of self-centered specialness.

When talking about himself, everything he thinks, feels and does, sounds as if it must be important. Nothing is insignificant about a Narcissist, to a Narcissist. Regardless of what position he holds at his job, he is always better at it than anyone else. Whether a company's janitor or chief executive officer, he always conveys a sense of himself as superior to his peers.

When speaking of his family or friends, it sounds like he could be describing expensive cars, clothes, stereos or jewelry. People are possessions to a Narcissistic Controller, useful unto the degree that they make him look good to others and himself. They can be ignored, demeaned or discarded whenever they fail to make him shine.

The quickest and crudest way to confirm that someone is a Narcissistic Controller is simply to marry him. Unfortunately, this actually is the first moment when the narcissistic spell is broken and a woman realizes that Mr. Right is actually Mr. Wrong. If it were simply a manner of recognizing signs of self-centered arrogance, it would be a piece of cake to avoid this kind of man's clutches.

But many Narcissistic Controllers possess a subtle weapon: charm.

Most people strive to be socially charming, but this is not the kind of charm displayed by a Narcissistic Controller. The manipulative impact of narcissistic charm is not intended to ease social connectedness. It is designed to establish social dominance. Instead of stimulating thought and interaction, it tends to lull or paralyze the mind. The Random House Dictionary defines charm's essence as, " . . . A power of pleasing or attracting, as through personality or beauty; to act upon (someone or something) with or as with a compelling or magical force . . .." It is this feeling of being acted upon--or controlled--which can initially hint that you are dealing with narcissistic control. It feels intensely charming. You feel gripped by it, instead of eased by it. Other signs can indicate the presence of narcissistic control, as well.

Displaying disdain and contempt for those whom he believes have betrayed him can confirm signs of narcissistic control. But betrayal, to a Narcissist, differs from what normal people experience.

For most people, betrayal usually means a deep violation of trust inflicted by someone with whom a close, personal relationship exists. But, to a Narcissistic Controller, betrayal simply means that someone stopped pandering to his every want and need. In other words, when someone breaks away from his control, he feels betrayed. Since Narcissists do not have the capacity to develop close, trusting personal relationships, there can be no deep violation of real trust.

When a Narcissistic Controller feels betrayed, contempt dominates his facial and verbal expressions. The insolent, aloof sneer commonly accompanies expressions such as, "He didn't know who he was dealing with!" Or, "Doesn't he know who I am?" His real complaint--if he had the ability to see it--should be, "Don't you know who I think I am?" This is not an exhaustive description of Narcissistic Controllers. It is the basics--the essentials. If you believe that you are already locked into a business or personal relationship with this kind of man, a later part of this series will explain suggested ways to deal with him. But if you have recognized the features of someone like this man, and

you are feeling caught inside his spell, ask yourself a question: What part of me needs this man, so that I can feel good about myself?

All types of Controllers capitalize on manipulating that part in anyone which lacks self-esteem. Essentially, they feed off our uncertainties about our selves. Find that shy, heart-broken or traumatized part of yourself and make friends with it. Get close to it, and it will help protect you from his deceptions, deceits, and ultimately, his inevitably egotistical scorn.

Love is a two-way street when two people know how to give it and receive it. But to Controllers, it's a dead-end freeway. Love, to them, is simply a means to an end. It is a vulnerability to be exploited. Obedience equals love in their minds, and each type of Controller seeks to achieve his version of "love" in a way tailored to his style of control. The Sadist's version of "loving" control is as distinct as a tarantula crawling across an angel-food cake

.

Love, to him, is the terror in his victim's eyes. To the Sociopath, love is the thrill he gets when you've finally taken his bait, he's yanked on the line and the hook is buried deep in your heart. Love, to him, is the look of stunned bewilderment and dread your eyes reveal when you realize it's too late to run. To the Borderline, love walks between the blades of an emotionally double-edged razor, which swings and slices between emotion-soaked heavens and hells. "Love," to the Borderline male, often ends in the cemetery. Almost half of all batterers and stalkers are Borderline.

If someone with a Borderline Personality Disorder attempts to draw you into a relationship, there is a very simple, concrete way to know it. Pay attention to your stomach. Even though he may initially seem sweet, attentive and empathic, you will likely perceive a subtle tightening in the pit of your abdomen, like a small rock you've suddenly noticed in your shoe-barely noticeable, but there.

Listen to that rock, because it is the voice of instinct, and it's trying to tell you something. Listen to your fear and start scanning for an incoming missile. The Borderline is often a tough target to initially confirm, but close attention to his attitudes and behaviors and an emotional position of calm neutrality can help you confirm his threat-potential. And if Borderline is confirmed, get out of there before it's too late.

But if too late has happened, and you are already involved with a Borderline Controller, you have experienced far more than the pinch of a small stone in your gut.

You've been engulfed in an insane, hyper-emotional ride where spewing sheets of scalding lava alternate with warm, soothing baths of emotional saccharine. Life itself will have become a series of whipsawing emotional extremes, between his clinging adoration and hateful spite.

The hallmark of this pattern is that "just when things seem to be going well," and he is treating you best, he suddenly turns into a perverse version of Air Jordan and you're the ball. Slam-dunked would be a mild way of describing the receiving end of this intensely emotional pounding.

He was just treating you like a goddess. He was being so sweet and attentive. Maybe he was even telling you how wonderful you are. Then, in the sudden twinkling of a diabolical eye, he's treating you like you've become a "bitch-on-wheels." And you don't know why.

He accuses you of everything from insincerity to infidelity, and your mind scrambles to discover what you just said or did that's setting him off. He keeps saying it's you, and is so intensely convinced that it is you that it's hard not to believe him. Later, after his firestorm of vindictiveness has died down, you might realize what triggered him. You did not respond "right" to his compliments, or scratched your nose in the midst of his adoration, or maybe you just burnt the toast that morning or were two-minutes late coming home from the office. Ultimately, it doesn't matter. There will always be something - apparently innocuous to you - which will abruptly stoke his raging fire again. And again and again, round and around, until your spirit and soul are finally ground into fine, despondent grains of charred debris, and your mind eventually looks like a Tokyo china-shop after a 9.0 earthquake.

Maybe he never physically beats you. Or maybe he does. Or maybe he never will. But you never know. He is stunningly impulsive and unpredictable.

But he always assaults you emotionally, ripping into every fiber of your being with verbal vindictive, threats and accusations. Being keel-hauled over a coral reef is a cake-walk, compared to a Borderline's torment.

The only thing predictable about such a Controller is his extreme unpredictability. It is only after you become intimately snared into him that you discover the soul-grinder that lies waiting to strike

.

Until then, you may even find him amazingly attentive, sensitive and empathic to your every need. He can initially appear to be completely non-threatening. That is why it is critical to learn how to identify this type of individual, because there is a high probability that brutally sociopathic or sadistic-type personality disorders may hide behind his appealing camouflage of muted sensitivity.

When borderline, sociopathic and sadistic disorders combine with a narcissistic disorder, a particularly deceptive and dangerous Molotov cocktail of character pathology results. Iraq's Saddam Hussein appears to totally manifest just such a combination. And there are many minor Saddam's already prowling the streets, workplaces, bedrooms and boardrooms of America.

A Borderline Personality Disorder is a master at transforming other's sympathy into pity. In terms of being vulnerable to borderline-manipulation, anyone that is capable of compassion, protectiveness or love can be easily deceived by a Borderline. If one of these extraordinarily deceptive individuals attaches himself to you, and you are particularly prone to confuse pity with love, then you might as well go skin-diving with ether in your scuba-tanks instead of oxygen. A relationship with a Borderline can be like swimming along a stunningly gorgeous coral reef, surrounded by a school of smiling piranha. The scenery may look divine, but you may be dinner.

Early detection of borderline characteristics can be very difficult. Clinical experts on this personality disorder commonly advise interns and colleagues to avoid treating more than one or two of these types, because treatment can become intensely confusing, persistently crisis-oriented and volatile. I know of several former clinicians that left successful practices because they could not learn to identify and deal with borderline patients. It was not that individuals who solely possess this type of personality disorder are necessarily physically violent, but they are geniuses at generating emotional and psychological chaos in people who get too close to them.

The frenzied emotional-madness that characteristically runs riot inside of these individuals has an uncanny way of getting inside of those nearest to them.

Over a century ago, psychiatrists discovered this phenomenon and labeled it a folie deux, or "folly of two."

It was observed that spouses often took on the symptoms of their psychotic partners. When the psychotic partner was removed from the home and hospitalized, his spouse's symptoms vanished within two weeks.

The same phenomenon often occurs today when someone is in a relationship with a Borderline Personality Disorder. It is like becoming infected with emotional-malaria. One moment you're burning with fever. In the next instant your teeth chatter like chilled jackhammers. But if you learn the subtle, early clues to recognizing a potential Borderline, you can avoid your own trip to the sanitarium.

Particularly sensitive and adept therapists often describe a typically paradoxical reaction, commonly experienced by most people when first meeting someone who is Borderline. While feeling gently or tenderly drawn toward him, there is simultaneously an almost inconspicuous sensation of a vague knot in the pit of the stomach, as mentioned earlier. A more general description might be that a person feels that he or she too quickly likes someone and feels a faint sense of unease or dread toward him at the same time.

If you experience such mixed sensations when first meeting anyone, ask yourself why you simultaneously liked him so quickly and felt uncomfortable. If it's difficult to answer either question, put your radar system on high alert and scan closely the next time you meet him. If he is Borderline and has locked onto your sympathetic nature, that next encounter may not be too far away.

Without the presence of other personality disorders, someone who is Borderline tends to rapidly move toward developing a dependent relationship with those who show them interest and sympathy. An early sign of this dependency can be recognized by a rapid increase in contact, initiated by the Borderline, and a sense that such an individual has an uncanny ability to read you better than a blind man reads Braille.

Even though you can develop a very sophisticated form of personality-detection radar, it will never be as subtle or fine-tuned as a Borderline's. They have what seem like high-grade, instinctually built-in personality detection systems, comparable to extremely sophisticated phased-array radar systems used in the military for detecting high-speed, small ballistic projectiles, like the cruise missiles used to attack Iraq during the Gulf War.

This system appears to be purely instinctual in Borderlines, because they do not seem conscious of its presence or the information it gives to them, even when this ability is pointed out to them. Generally, this eerily unconscious quality seems to pervade everything about them. In a very basic sense, they do not know who they are. This is one of the most unnerving aspects about them for people who get too close.

If you ask a normal person on January 1st to describe themselves, he or she can give a fairly detailed description of what they think, feel and believe about the things that are important to them in life. Ask the same question, six months or a year later, and you will get almost the same answers. But if you ask a Borderline that question at noon today, the answer may be completely different by dusk, and will possess an indistinct, blurry quality,

as if someone is drawing a picture of himself in mud.

Or, depending on whom they are with, they may give two completely different pictures of themselves to two different people, ten minutes apart.

In mental hospitals, these are the patients who generate intense conflicts between staff members, unless those members understand what they are dealing with. One psychiatrist diagnoses him as schizophrenic, another labels him manic-depressive and a third believes he is a hypochondriac. A family therapist thinks he just has a "boundary problem," a psychiatric nurse thinks he's only neurotic, the vocational rehabilitation counselor admires his creative potential and a psychiatric aide thinks he's full of shit. The only people who know his true identity are the other patients. To them he is the master chameleon who can change his psychological appearance on a dime. He is the fox who fools the hunters. But who'll listen to them? They're not "professionally licensed." What can be especially disturbing to others about this chameleon-like "change-ability" is that Borderlines are oblivious to what they are doing. They are not consciously making-up these different identity versions of themselves. They just do it reflexively, as if they run on some instinctually eerie automatic-pilot. Many psychological theories exist to explain this eerie process in a Borderline - from theories on "object relations" to "dissociation."

But staying around a borderline Controller long enough to discover the cause of his strange attitudes and behaviors increases the probability of becoming his victim. Hesitation allows time for him to develop an attachment. And attachment can prove deadly, especially if a borderline disorder combines with another of the personality disorders prone to physical violence. Even if you only become involved with a solely borderline Controller, though, be prepared for a nightmare journey. You're in for an emotionally blistering E-Ticket ride in Relationship Jurassic Park.

Regardless of how a Controller with a Borderline Personality Disorder can alter and tailor his appearance to deceive others, he still presents with a clear and characteristic personality pattern. This pattern usually emerges in three stages or roles: Vulnerable Seducer, Clinger and Hater. These stages cycle and often swing wildly from one role to the next, but through drawing a picture of how these stages appear, a basic portrait can be loaded into your developing Controller-detection-system.

At first, a Borderline male may appear shy, vulnerable or "ambivalently in need of care." This is the first clue: beware of men who feel like lost puppies. If you experience an urge to take him home and feed him, don't- especially if you are in an emotionally needy state. But if you can't stop yourself, then avoid a future feeding frenzy on your soul by making a careful scan for the following reactions and characteristics as you enter this spirit-eater's lair.

In the beginning, you will feel a rapidly accelerating sense of compassion for whatever painful plight he has gotten himself into, because he is a master at portraying himself as the "victim of circumstance." But listen closely to how he sees himself as a victim. As his peculiar emotional invasion advances upon you, you will hear how no one understands him - except you. Other people have always left him because of their "insensitivity."

He is always being betrayed, just when he starts trusting people. But there is something "special" about you, because "you really know me."

It is this intense way he has of bearing down on you emotionally that can feel very seductive. You will feel elevated, adored - almost worshiped. And you will feel that way quickly. It may seem like a great deal has happened between the two of you in a short period of time, because every conversation is so intense, and his attention is so focused on you. But if you're paying attention, you will feel his adoration by the third date, or sooner. Initially, it feels like an invisible army of sweet, chocolate ants is subtly infiltrating you.

But the invasion may be hard to notice because it feels good, just as the Trojans must have felt good when they towed the Trojan Horse into their city, only to discover it filled with Greek Berserkers bent on destruction and conquest. Heed the warning that Cassandra gave to Troy's King Priam; "Fear the Greeks even when they bring gifts." But it's difficult to say no to a gift from the gods, especially if you have already tapped one too many dry relationship-wells.

Here is a man who may look like a dream come true. He not only seems to make you the center of his attention, but he even craves listening to your opinions, thoughts and ideas. If you have never experienced a man treating you like this before, it can seem like you have really found your heart's desire. But like anything that seems too good to be true, it usually is. While you may think you're about to enjoy the tasty pleasures of a Mr. Goodbar, Mr. Goodbar is about to take more than a taste out of you. And borderline men emotionally eat their women whole.

Once he has successfully candied his hook with adoration, he will weld it into place by reeling in your attention and concern. His intense interest in you subtly transforms. He still appears to be interested in you, but no longer in what you are interested in. His interest becomes your exclusive interest in him. This is when things begin to feel "uncomfortable." Your thoughts, feelings and ideas fascinate him, but only when they focus on his problems. You can tell when this happens because you can feel him "perk-up" emotionally whenever your attention focuses upon his feelings and conflicts. Those moments can emotionally hook your compassion more deeply into him, because that is when he will treat you well - even tenderly. That's why, if you confuse pity with love, you'll believe you're in love with him. Especially if your maternal instinct is strong and rescuing is at the heart of your "motherly code."

Following that code results in the most common excuse I hear as a therapist, as to why many women stay with borderline men, ".... But I love him!" Adult love is built on mutual interest, care and respect - not on one-way rescues. And mothering is for kids. Not grown men.

But, if like King Priam, you do fall prey to this Trojan Horse and let him inside your city gates, the first Berserker to leave the horse will be the devious Clinger. A master at strengthening his control through pity, he is brilliant at eliciting sympathy and identifying those most likely to provide it-like the steady-tempered and tenderhearted.

The world ails him. Physical complaints are common. His back hurts. His head aches. Peculiar pains of all sorts come and go like invisible, malignant companions. If you track their appearance, though, you may see a pattern of occurrence connected to the waning or waxing of your attentions. His complaints are ways of saying, "don't leave me. Save me!" And his maladies are not simply physical. His feelings ail him too.

He is depressed or anxious, detached and indifferent or vulnerable and hypersensitive. He can swing from elated agitation to mournful gloom at the blink of an eye. Watching the erratic changes in his moods is like tracking the needle on a Richter-scale chart at the site of an active volcano, and you never know which flick of the needle will predict the big explosion.

But after every emotional Vesuvius he pleads for your mercy. And if he has imbedded his guilt-hooks deep enough into your conscientious nature, you will stay around and continue tracking this volcanic earthquake, caught in the illusion that you can discover how to stop Vesuvius before he blows again. But, in reality, staying around this cauldron of emotional unpredictability is pointless. Every effort to understand or help this type of man is an excruciatingly pointless exercise in emotional rescue.

It is like you are a Coast Guard cutter and he is a drowning man. But he drowns in a peculiar way. Every time you pull him out of the turbulent sea, feed him warm tea and biscuits, wrap him in a comfy blanket and tell him everything is okay, he suddenly jumps overboard and starts pleading for help again. And no matter how many times you rush to the emotional - rescue, he still keeps jumping back into trouble. It is this repeating, endlessly frustrating pattern which should confirm to you that you are involved with a Borderline Personality Disorder. No matter how effective you are at helping him, nothing is ever enough.

No physical, financial or emotional assistance ever seems to make any lasting difference. It's like pouring the best of your self into a galactic-sized Psychological Black Hole of bottomless emotional hunger. And if you keep pouring it in long enough, one-day you'll fall right down that hole yourself

.

There will be nothing left of you but your own shadow, just as it falls through his predatory "event horizon." But before that happens, other signs will reveal his true colors.

Sex will be like a rocket ride on the Oblivion Express. Anyone who can be so instinctually tuned in to reading your needs and manipulating them can also pinpoint your g-spot with the fine-tuned skill of a Swiss jeweler cleaving a diamond. It will seem wonderful - for a while.

The intensity of his erotic passion can sweep you away like a strange destiny on the blue sea of august, but his motive for lusting upon you is double-edged. One side of it comes from the instinctually built-in, turbulent emotionality of his disorder. Intensity is his trump-card. But the other side of him is driven by an equally concentrated need to control you. The sexual pyrotechnics, while imposing, are motivated from a desire to dominate you, not please you.

And, after a while, too much of a good thing might actually be too much, to the point where you feel like buying an arc-welding kit and forging your own cast-iron chastity belt. Or perhaps his erotic intensity will be there in a more cunning way. A borderline-sociopathic patient once described this "way," as if he had just invented the light bulb. Little did he know that thousands of erotic Edisons had already preceded him.

Shortly after he had seduced and married his third wife, a Controller named "Tom" developed a calculating and classically "I hate you-I love you" borderline way of sexually controlling his woman. Since he knew that the marked conscientiousness of his wife's character made her particularly loyal, he was certain his method of erotic control would work because, no matter how much she desired sex, she would never seek it with someone else. This was the key to his method, and his way of making her feel simultaneously responsible and guilty for her own desires and his cunning manipulation of them.

Knowing that he had control of her loyalty, he would "work" her sexual longing by timing its gratification. He would do this by turning her on, then losing interest by feigning "a tough day at the office," "a sore back," or some other pretext. All the while, his borderline instinct for reading her level of sexual frustration watched and waited, until he could tell that she was in a state of carnal gridlock. Then he released the laser intensity of his loin-lions upon her now fever-pitched libido and gratified her to the nth-degree.

To increase the agonizing effect of this cycle upon her, he added two more factors of frustration. He initiated the first by catching her while she secretly masturbated. And when he caught her, he always feigned outraged and agonized sexual betrayal. This ratcheted up her sense of guilt even further. Then - just to twist that ratchet one last click - he dropped using excuses like tough days at the office and sore backs for one that was a psychological coup de trompe' of controller manipulation.

He started accusing her of sexually abusing him!

He had completely succeeded in deceiving her into believing that she was manipulating poor, erotically-exhausted him. And he had gotten her to cling to him! Once a Borderline Controller has succeeded in this kind of sexual "trick," or in other less genital manipulations, the Hater appears. This hateful part of him may have emerged before, but you probably will not see it in full, acidic bloom until he feels he has achieved a firm hold on your conscience and compassion. But when that part makes it's first appearance, rage is how it breaks into your life.

What gives this rage its characteristically borderline flavor is that it is very difficult for someone witnessing it to know what triggered it in reality. But that is its primary identifying clue: the actual rage-trigger is difficult for you to see. But in the Borderline's mind it always seems to be very clear. To him, there is always a cause. And the cause is always you. Whether it is the tone of your voice, how you think, how you feel, dress, move or breathe - or "the way you're looking at me," - he will always justify his rage by blaming you for "having to hurt you."

Rage reactions are also unpredictable and unexpected. They happen when you least expect it. And they can become extremely dangerous.

If a Controller is solely Borderline, his rages may remain verbal. You might be ducking a lot of dishes, glasses and other breakables, or the occasional airborne frying pan or flying cutlery set. But do not deceive yourself into believing that he is not directly aiming any of these missiles at you. Sooner or later one of them will "just happen" to hit you-or the kids, the cat or dog. And his excuse will be, "It was an accident," or "I didn't mean to hit you," or the ever-classic "Why didn't you duck?" - Not, "Why do I act so insane?"

With a Borderline, there is also the danger that one of these rages will precipitate or be precipitated by a temporary or long-lasting psychotic break. If this happens, a scattered state of rage may instantly become a precisely aimed attack, with you fixed in the cross-hairs.

If you sense any explosion coming, or one has already begun, leave. Do not try to "reason" him out of it. Immediately grab the kids, cats and dogs and get out now. Don't worry about what the neighbors or anyone else will think if he chases you outside. "Witness statements" to the police can help if you need to file a restraining order.

While there is never a guarantee that a solely borderline Controller will become physically violent or not, they will always become verbally, emotionally and psychologically abusive.

Just keep one simple fact always in mind, regardless of whether a Controller is borderline, narcissistic, sociopathic or sadistic: Whenever any of them are criticizing characteristics in you, they are making autobiographical statements about themselves. Blame is their way of unloading their character defects onto you. Listen closely to the hateful things they say to you about you. You are listening to verbatim descriptions of their character defects. This is extremely important to remember, especially in the midst of verbal attack. These are the only moments when you will hear the truth about the man who lies concealed behind the steel wall of his personality disorder. But never point that fact out to him. If you do, it may be the last time you see him alive.

But not because you're still around to know he's not dead.

If you possess a strong sense of responsibility, Controllers will use it against you. Understanding how to prevent a Controller from manipulating your conscience is key in learning how to "counter - control."

Moral integrity is one of the finest assets a person can possess, but it can attract a Controller the way a "hot target" attracts a cruise missile. When dealing with a Controller, conscientiousness can be your Achilles' Heel. Integrity and conscientiousness remind Controllers of their most profound character flaw. They hate being reminded of what they do not have. They hate those qualities in others because Controllers cannot possess them. That is one reason that they are attracted to integrity. But their attraction is rooted in a desire to dominate or destroy. They must manipulate, rule or emotionally and psychologically annihilate anyone whose soundness of character reminds them of their own profoundly egotistical, selfish and empty natures.

All effective counter-control is rooted in understanding how a Controller manipulates someone's conscience and uses it against him or her. But the great trick to discovering how to effect practical counter-control is in knowing how to overcome a Controller's amorally motivated drive to control, without turning into a Controller yourself.

from

ROMEO'S BLEEDING

(Your abuser may be FEMALE)

Labels: borderline, controlling, damaged, ego, manipulative, narcissist, seducer, selfish
shared by Barbara at
12:20 AM
36 comments


Share
Monday, May 02, 2016
How to Help An Abused Woman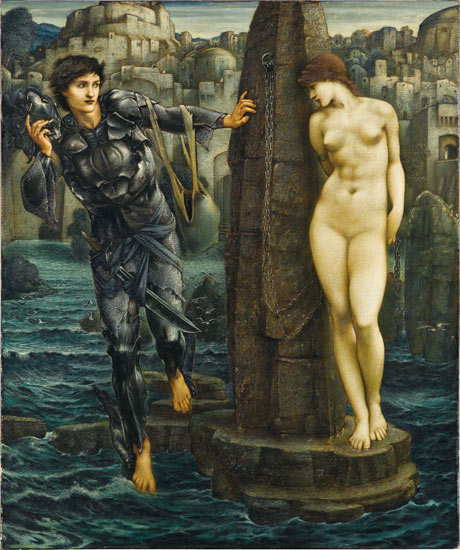 Know the facts about woman abuse.

Assure her that you believe her story.

Listen and let her talk about her feelings.

Do not judge or give advice. Talk to her about her options.

Physical safety is the first priority. If you believe she is in danger, tell her.

Help her plan an emergency exit.

Respect her right to confidentiality.

Let her know you care and want to help.

Allow her to feel the way she does and support her decisions. Let her talk about the caring aspects of the relationship as well. Don't try to diminish her feelings about her partner. Don't criticize her for staying with him, but share information on how abuse increases over time without intervention.

Give clear messages, including:

Violence is never okay or justifiable.

Her safety and her children's safety are always the most important issues.

Wife assault is a crime.

She does not cause the abuse.

She is not to blame for her partner's behaviour.

She cannot change her partner's behaviour.

Apologies and promises will not end the violence.

She is not alone.

She is not crazy.

Abuse is not loss of control, it is a means of control.

Discuss how the violence affects the children.

Be encouraged that every time she reaches out for help she is gaining the emotional strength needed to make effective decisions. She may be too fearful and immobilized or confused to take any step immediately.

Although police can be asked to accompany a woman going back home to retrieve personal belongings, encourage her to be prepared for the possibility of leaving home in a hurry. She should have necessary documents or photocopies ready, as well as important items such as:
credit cards, cash, bank books, passport, birth certificates, citizenship papers, house keys, medications, children's favourite toy, clothing, etc.



An abused woman needs our support and encouragement in order to make choices that are right for her. However, there are some forms of advice that are not useful and even dangerous for her to hear:



Don't tell her what to do, when to leave or when not to leave.

Don't tell her to go back to the situation and try a little harder.

Don't rescue her by trying to find quick solutions.

Don't suggest you try to talk to her husband to straighten things out.

Don't place yourself in danger by confronting the assaultive man.

Don't tell her she should stay for the sake of the children.

Never recommend joint family or marital counselling in situations of emotional or
physical abuse. It is dangerous for the woman and will not lead to a resolution that is in her interest.

Encourage separate counselling for the man and woman, if they want counselling.

How to Help Children Who Witness Abuse



For Mothers



Understand that there is a reason for the child's behaviour, and acknowledge that in words for her. Children will work out reasons of their own for the turmoil, often blaming themselves, unless you discuss what is going on.

Let your children know that the fighting is not their fault.

Give them permission to talk about the abuse. Information, and talking about feelings helps to sort out what is going on. If you are not able to handle talking with your child, make sure she knows one or two other people that you feel comfortable having her talk to.

Help them to work out a safety plan: a safe place to go when there is fighting, numbers they can call, and make sure they know it is not safe to get in between fighting adults.

Acknowledge the mixed feelings they may have toward their dad; it is still okay to love him, and hate what he does.

Make sure your child knows that keeping silent about abuse at home sometimes leads to keeping silent about other negative experiences.

Help the child to identify feelings other than anger, and help them find safe ways to express those feelings. Try to notice and comment on what your child is doing right.

Be as specific as you can about what is going to happen in everyday life. Children who live with abuse need information ahead of time about where they will be, and how long they will stay. If your child has a hard time separating from you, reassure him, and tell him you will be safe and when you will be back.

Get support for yourself. It takes extra patience to cope with a child who is acting out because of witnessing abuse.



For Teachers and Child Care Workers



Try to incorporate into daily activities a discussion of feelings and how to express them and recognize them in other people. Some children who witness violence only recognize and express anger: a feeling vocabulary helps them to express what they are experiencing.

A child who witnesses abuse often has a short attention span, as a result of being constantly on edge at home. Try to avoid focusing excessive negative attention on this behaviour, and if possible, support the child in redirecting his energy.

Try to discuss behaviour in terms of "safe and not safe", rather than "bad, good, nice, not-nice". The child may already be suffering with very low self-esteem and will tend to identify with the aggressor in her family, if she hears at school that she is not nice.

Consistency, routine and follow-through are very helpful in assisting a child who is coping with violence. Try to create a feeling of safety and predictability in the child's environment, using visual cues like clocks whenever possible. Self-esteem words and phrases that identify concrete examples of positive behaviour (helpful cleaning up, shared his snack) go a long way to counter feelings of worthlessness and helplessness, especially when written down.

Be as clear as possible about rules, and consequences. Try to avoid the appearance of arbitrary punishments or decisions. Children who witness violence often have a very keen sense of justice.
Offer limited choices. This increases a child's sense of control over her world.

Try to be patient with decision making: it may be an unusual experience for her.

Give a time limit.

School-age children can benefit from discussions of gender stereotyping. Boys especially need to know that the abuser in their family is not the only way to be male.

Challenge stereotypes in popular culture that show helplessness and aggression.

Identify other ways of coping with problems.

Help the child identify her "support systems": safe family members or adults that can help a child by listening.

Know that the child's mother is doing the best they can under the circumstances. Be aware of the issues she is facing, and try not to judge her for what may look like poor parenting practices in your view. If you have noticed routines or patterns that seem to help or hinder the child, share them with his mother, but be aware that she may not always be able to act on the information immediately or consistently.

Labels: abused, assaulted, believe, help, listen, trust, women
shared by Barbara at
1:28 AM
0 comments


Share
Sunday, May 01, 2016
Abandoholism
What is abandoholism?
You've heard of food-oholism, work-oholism, shop-oholism and, of course, alcoholism. Now here comes another, most insidious, addictive pattern – aband-oholism.
Abandoholism is a tendency to become attracted to unavailable partners. Many abandonment survivors are caught up in this painful pattern.
Abandoholism is similar to the other 'oholisms, but instead of being addicted to a substance, you're addicted to the emotional drama of heartbreak.

You pursue hard-to-get partners to keep the romantic intensity going, and to keep your body's love-chemicals and stress hormones flowing.




What makes someone an abandoholic?
Abandoholism sets in when you've been hurt so many times that you've come to equate insecurity with love.
Unless you're pursuing someone you're insecure about, you don't feel in love.
Conversely, when someone comes along who wants to be with you, that person's availability fails to arouse the required level of insecurity. If you can't feel those yearning, lovesick feelings, then you don't feel attracted, so you keep pursuing unavailable partners.
You become psycho-biologically addicted to the high stakes drama of an emotional challenge and the love-chemicals that go with it.
Abandoholism is driven by both fear of abandonment and fear of engulfment.
When you're attracted to someone, it arouses a fear of losing that person. This fear causes you to become clingy and needy. You try to hide your insecurity, but your desperation shows through, causing your partners to lose romantic interest in you. They sense your emotional suction cups aiming straight toward them and it scares them away.
Fear of engulfment is at the opposite end of the spectrum. It occurs when someone is pursuing you and now you're the one pulling back. You feel engulfed by that person's desire to be with you. When fear of engulfment kicks in, you panic. Your feelings shut down. You no longer feel the connection. The panic is about your fear of being engulfed by the other person's emotional expectations of you. You fear that the other person's feelings will pressure you to abandon your own romantic needs.
Fear of engulfment is one of the most common causes for the demise of new relationships, but it is carefully disguised in excuses like: "He just doesn't turn me on." Or "I don't feel any chemistry." Or "She's too nice to hold my interest." Or "I need more of a challenge."
Abandoholics tend to swing back and forth between fear of abandonment and fear of engulfment. You're either pursuing hard-to-get-lovers, or you're feeling turned off by someone who IS interested in you.
What is Abando-phobism?
Abandophobics are so afraid of rejection that they avoid relationships altogether.
Abandophobics act out their fear of abandonment by remaining socially isolated, or by appearing to search for someone, when in fact they are pursuing people who are unattainable, all to avoid the risk of getting attached to a real prospect – someone who might abandon them sooner or later.
There is a little abandophobism in every abandoholic.
For both abandoholics and abandophobics, a negative attraction is more compelling than a positive one.
You only feel attracted when you're in pursuit. You wouldn't join any club who would have you as a member, so you're always reaching for someone out of reach.


How do abandoholism and abandophobism set in?
These patterns may have been cast in childhood. You struggled to get more attention from your pa
rents but you were left feeling unfulfilled, which caused you to doubt your self-worth.
Over time, you internalized this craving for approval and you learned to idealize others at your own expense.
This became a pattern in your love-relationships.
Now as an adult, you recreate this scenario by giving your love-partners all of your power, elevating them above yourself, recreating those old familiar yearnings you grew accustomed to as a child.

Feeling emotionally deprived and "less-than" is what you've come to expect.




Why does the insecurity linger?
Recent scientific research shows that rather than dissipate, fear tends to incubate, gaining intensity over time.
Insecurity increases with each romantic rejection, causing you to look to others for something you've become too powerless to give yourself: esteem.
When you seek acceptance from a withholding partner, you place yourself in a one-down position, recreating the unequal dynamics you had with your parents or peers. You choreograph this scenario over and over.
Conversely, you are unable to feel anything when someone freely admires or appreciates you.
This abandonment compulsion is insidious. You didn't know it was developing. Until now you didn't have a name for it: Abandoholism is a new concept.


Insecurity is an aphrodisiac.
If you are a hard-core abandoholic, you're drawn to a kind of love that is highly combustible. The hottest sex is when you're trying to seduce a hard-to-get lover. Insecurity becomes your favorite aphrodisiac. These intoxicated states are produced when you sense emotional danger – the danger of your lover's propensity to abandon you the minute you get attached.
At the other end of the seesaw, you turn off and shut down when you happen to successfully win someone's love. If your lover succumbs to your charms – heaven forbid – you suddenly feel too comfortable, too sure of him to stay interested. There's not enough challenge to sustain your sexual energy. You interpret your turn-off as his not being right for you.


How about following your gut?
If you're an abandoholic, following your gut is probably what got you into these patterns in the first place. Your gut gets you to pursue someone who makes your heart go pitter pat, not because he's the right one, but because he arouses fear of abandonment. And your gut gets you to avoid someone who is truly trustworthy, because he doesn't press the right insecurity buttons.
Enrich your mind. Follow your wisdom

.
But until you overcome your abandonment compulsion, don't follow your gut – it will only get you into trouble – because your gut tells you that unavailable people are attractive.
FROM THIS GREAT SITE - CLICK HERE
Labels: abandonment, abuse, fear, insecurity, listen to your gut, low self-esteem, narcissist, psychopath, rejection, victim
shared by Barbara at
12:05 AM
0 comments


Share