Sanctuary for the Abused
Sunday, August 12, 2018
Pornography Addiction: The Progression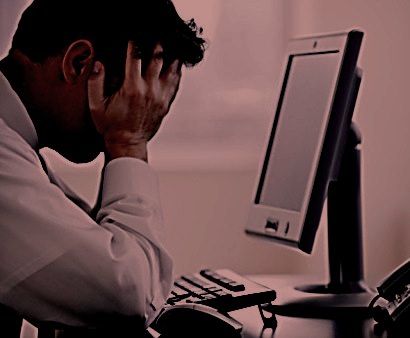 The following information is from

Healing Sexual and Pornography Addictions

by Dr. Victor Cline.

FIRST STEP - ADDICTION

"The first change that happened was an addiction-effect. The porn-consumers got hooked. Once involved in pornographic materials, they kept coming back for more and still more... The pornography provided very exciting and powerful imagery which they frequently recalled to mind and elaborated on in their fantasies."

"... many of my most intelligent male patients appeared to be most vulnerable—perhaps because they had a greater capacity to fantasize, which heightened the intensity of the experience and made them more susceptible to being conditioned into an addiction."

SECOND STEP - ESCALATION

"The second phase was an escalation-effect. With the passage of time, the addicted person required rougher, more explicit, more deviant... sexual material to get their "highs" and "sexual turn-ons." It was reminiscent of individuals afflicted with drug addictions. Over time there is nearly always an increasing need for more of the stimulant to get the same initial effect."

THIRD PHASE - DESENSITIZATIO

N

"The third phase was desensitization. Material (in books, magazines, or films/videos) which was originally perceived as shocking, taboo-breaking, illegal, repulsive, or immoral, in time came to be seen as acceptable and commonplace. The sexual activity depicted in the pornography (no matter how anti-social or deviant) became legitimized. There was an increasing sense that "everybody does it" and this gave them permission to also do it, even though the activity was possibly illegal and contrary to their previous moral beliefs and personal standards."

FOURTH PHASE - ACTING OUT SEXUALLY

"The fourth phase was an increasing tendency to act out sexually the behaviors viewed in the pornography, including:
compulsive promiscuity

exhibitionism

group sex/ swinging

voyeurism

frequenting massage parlors or brothels

having sex with minor children

online sex hookups (including targeting normal women for sexual liaisons by love bombing)

rape

inflicting pain on themselves or a partner during sex.
This behavior frequently grew into a sexual addiction which they found themselves locked into and unable to change or reverse — no matter what the negative consequences were in their life."
(*As seen in clinical studies of sex addicts, sex offenders, or other individuals [96% male] with sexual illnesses. )
"... Their addiction and escalation were mainly due to the powerful sexual imagery in their minds, implanted there by the exposure to pornography."
"... It is difficult for non-addicts to comprehend the totally driven nature of a sex addict. When the "wave" hits them, nothing can stand in the way of getting what they want, whether that be pornography accompanied by masturbation, sex from a prostitute, molesting a child, or raping a woman. These men are consumed by their appetite, regardless of the cost or consequences. Their addiction virtually rules their lives."
"Once addicted, they could not throw off their dependence on the material by themselves, despite many negative consequences such as divorce, loss of family, and problems with the law (such as sexual assault, harassment or abuse of fellow employees)."
Labels: acting out, control, escalation, impulsivity, objectification, pornography, sex addiction