Sanctuary for the Abused
Thursday, August 24, 2017
REVICTIMIZATION
© 2009 Pandora's Project
by: Louise

I am a survivor of sexual and other abuse in my childhood, as well as domestic violence and partner rape. As I began to heal, it occurred to me that many of the things I had felt in the abusive relationship were things I had felt much earlier as an abused child.

While it is important not to subscribe to stereotypes that a certain "type" of person is repeatedly raped or experiences domestic violence, it is known that the risk of revictimization by sexual assault is approximately doubled for survivors of child sexual abuse (1). For example, in Diana Russell's study of women who had experienced incestuous abuse as children, two thirds were subsequently raped (2).

This article discusses revictimization drawing on literature together with my understanding of how it worked for me. It should not be seen as a generalization that only child abuse survivors experience repeated rape or domestic violence - or that survivors of child sexual abuse are sitting ducks for further abuse. Sometimes, even people from stable, loving families are subject to the dynamics of later domestic violence. And it cannot be stated strongly enough that any person can be subject to sexual assault. Nevertheless, child sexual and other abuse can leave us with vulnerabilities that abusers may be quick to exploit. It's important that we see repeated victimization not as a reason to hate ourselves, but as stemming from wounds incurred through no fault of our own and for which we deserve our own compassion.

Read through, and if this fits for you, please know that there is help available.

CHILD SEXUAL / OTHER ABUSE AND REVICTIMIZATION

Were you sexually, physically or emotionally abused as a child? Did you experience more of the same when you got older? Have you been in a relationship where you were beaten, raped or otherwise abused? If the answer is yes, you may feel, as many survivors of repeated abuse do, that you have a "sign on your back", that you "attract" abusers or even that you were born to be the recipient of other people's abuse. One of the saddest legacies of repeated abuse is that survivors often feel that if it's happened so often, they must somehow deserve it. Unfortunately, we live in a society that agrees. Judith Herman writes:

The phenomenon of repeated victimization, indisputably real, calls for great care in interpretation. For too long, psychiatric opinion has simply reflected the crude social judgment that survivors "ask for abuse." The earlier concepts of masochism and the more recent formulations of addiction to trauma imply that victims seek and derive gratification for repeated abuse. This is rarely true (3)

So, why does revictimization happen? Before we go on to look at just some of the reasons, a reminder: This is not an exercise in how to blame ourselves more. Even if there`are factors that make some of vulnerable to further abuse, perpetrators alone are responsible for the abuse they commit.

WHY REVICTIMIZATION HAPPENS - SOME OF THE REASONS

Personalities forged in an environment of early abuse : Children who are abused by people they are close to learn to equate love with violence and sexual exploitation. They have not learned to create safe and appropriate boundaries with people, and they grow up unable to see themselves as having any right to choice. Their self-image is so damaged that they may see nothing wrong with even extremely abusive treatment of them by others. It is seen as unavoidable and the ultimate cost of love. Some women sexually abused as children may believe that their sexuality is all they have of any worth. (4).

Compulsion to repeat trauma : Bessel van der Kolk writes, "Many traumatized people expose themselves, seemingly compulsively, to situations reminiscent of the original trauma. These behavioral reenactments are rarely consciously understood to be related to earlier life experiences (5)". Survivors of earlier rape and abuse may put themselves at risk of further harm, not because they want to be abused or hurt, but because they may be seeking a different, better`outcome, or to have more control. It may also be because they believe they deserve the pain inflicted on them. Often, reenactment has a compulsive and involuntary feel. Survivors may feel completely numb, and unaware of how reenactment is taking place (6). Conversely, it may call forth the same terror and shame as experienced in childhood. van der Kolk further explains,

People who are exposed early to violence or neglect come to expect it as a way of life. They see the chronic helplessness of their mothers and fathers' alternating outbursts of affection and violence; they learn that they themselves have no control. As adults they hope to undo the past by love, competency, and exemplary behavior. When they fail they are likely to make sense out of this situation by blaming themselves. When they have little experience with nonviolent resolution of differences, partners in relationships alternate between an expectation of perfect behavior leading to perfect harmony and a state of helplessness, in which all verbal communication seems futile. A return to earlier coping mechanisms, such as self-blame, numbing (by means of emotional withdrawal or drugs or alcohol), and physical violence sets the stage for a repetition of the childhood trauma and "return of the repressed (7)

The effect of trauma : It is true that some people may have a series of violent partners, or encounters with rapists. I had a friend who was subjected to rape three times in two years . A family member - echoing typical victim-blame - sneeringly asked me "why she kept leaving herself open to it. - wouldn't you think that if she went through it once, she should have known how to steer clear of creeps?" This reflects a lack of knowledge about the workings of trauma: While some survivors may be overly cautious about everybody, other traumatized people actually have a harder time forming accurate assessments of danger (8). The above question also absolves the perpetrator who falsely seeks to engage the trust of a trauma survivor in order to abuse them.

Traumatic Bonding : Judith Herman writes about the tendency of abused children to cling tenaciously to the very parents who hurt them (9) Perpetrators of sexual abuse may capitalize on this tendency by giving their victim the only sense of specialness, or being loved, that they have ever had. Bessel van der Kolk tells us that people subjected to trauma and neglect are vulnerable to developing the tendency to traumatically bond with those who harm them. Traumatic bonding is often behind the excuses of battered women for the violence of their partners, and for the repeated returning to a batterer (10).

REVICTIMIZATION AND ME

Unfortunately my adult experiences of rape and battering were not new to me. Being battered by both my parents since infancy and sexually abused throughout childhood and early teens (by non-related perpetrators), and receiving little in the way of protection or belief taught me some powerful lessons, which I brought to an abusive partner. I remember exactly what I felt the first time he hit me. He cracked me across the face, and as I cradled my rapidly swelling cheekbone, I was certainly upset. But there was another, deeper feeling of validation; something went "click" inside me. It was a sense of correctness about what he had done, an utter familiarity which confirmed a bone-badness I had always felt. The first time he raped me, there was a similar - and terribly powerful - sense of meeting with something I seemed destined for. It works differently for different people, but let me share with you some of the specific lessons of childhood that I believe made me fair game for a battering and raping partner - you may identify:
The belief that I was dirty and utterly corrupt: From a very early age, the sexual abuse I experienced combined with the words and actions of my parents left me with a sense that I had been born inherently dirty. Judith Herman writes that children who experience abuse and abandonment conclude - need to conclude - that their inner badness is responsible for the abuse, in order to sustain attachments to those who hurt them (11). By the time I was 18 and met my abusive partner, that sense of me - but not an abuser - being bad had been intact for a long time


The belief that I was not worth standing up for: Abandoned to my fate as a child, there were times in the violent relationship where I honestly felt embarrassed and foolish for complaining about the violence; it was, after all, only me it was being done to. As a 4 year old child, I had disclosed sexual abuse to my mother, who had said she didn't want to hear about it. I concluded - and I remember thinking it - that if something bad happens to me, it doesn't matter. In short, I didn't matter. This was to have a devastating impact as I grew up.


The belief that It was my fault: Haven't many people who were beaten and sexually abused as children heard things like "you make me do this to you" or, "I wouldn't do this to you if you weren't so bad"? Hence, this is what we learn, and what we believe when people continue harming us.


The belief that love involves pain: Love and bashing and rape were not incompatible to me. Even when I felt so hurt, and was being degraded so badly, I still believed there might be some love in it that I could get if only I was good enough. And this is what I'd been told; that I would be loved if I was good enough - which I somehow never seemed to be. By the time I was older, the computer file in my head on love always came up with themes of abuse. I had been sexually abused at 13 by a particularly nasty piece of work, a man whose kids I babysat, who told me how much he loved me; how special and beautiful I was to him. Anytime I objected to the abuse, he threatened not to love me anymore: "Don't you want to be Uncle Bill's darlin'? Don't you love your Uncle Bill?" I was so completely affection-starved - I remember this as a time in my life when nobody gave me any love - and that is no exaggeration. I did not want to be abused but I did want to be loved. Like many abusers, he preyed on that. I had only ever received love from poisonous sources; I simply did not see any other options. How can you recite a beautiful poem you've never learned? Perhaps all you know is the gutter version. I fantasized about other more ideal forms of love, but I knew that for someone as fundamentally bad as me, they were but wishful thinking. I had been taught that I was beyond the pale of the tender, safe love I desperately craved. I reasoned that if my own life-givers could not love me, whom else could I expect to love me?


The belief that sex is supposed to degrade you: For some time, I was orally raped on a daily basis at age 4, and a close family friend started raping me when I was eight. This lasted until I was ten, and was extremely painful and frightening. These things were my first point of reference regarding sex , and for a long time, it was to determine how I viewed all other encounters. I believed that the sexual abuse in my childhood meant I was bad. Growing up did not change that view. From the unhealed child in me the belief operated that sex was actually supposed to involve hurt, degradation and no choice for me. This influenced a large part of my response, or more correctly non-response to my partner's brutality.


The belief that you must always forgive because an abuser matters more than you: Many abused children unconditionally forgive the adults who hurt them - it's part of traumatic bonding and part of the way they blame themselves. This didn't change as I got older either: As a little girl, I picked up my battered body and went to mummy who had done the battering. I continued to offer daddy my love - even though he didn't really seem to want it, and as he raised the bar ever higher as to earning his love. If mummy cried and said she didn't mean to hurt me, I flung my arms around her, cried with her and said it was okay. I recall my mother saying often as I grew up, "Louise, you have such a forgiving heart." That unconditional forgiving for the worst treatment; the most outrageous betrayals, was also to be taken into my relationship. He hurt me - I felt sorry for him - and forgave him.


The belief that I didn't deserve any better: I honestly believed that I was a cheap slut who had failed to be good enough to get better treatment. I was taught that men don't respect "girls like me" and any bad treatment is thus justified.


Regression and being drawn into the same space as childhood: I believe the sexual abuse in my childhood most severely affected my autonomy. Can a child say no to an adult? Some may argue, "but an adult can say no to an adult." Yes, but not where there is an established power differential, especially one based on the fear of violence. And not when you've learned again and again that "no" has no currency. As a child I was used by whomever felt like it with no say in the matter. Even if I was older in the relationship, a sense of choice still seemed an abstract absurdity.


Traumatic bonding: Abusers traumatically bind their victims to them by alternating threat with intermittent kindness (12). After my partner had hurt me, he sometimes offered me comfort - really warm, loving comfort, which would make everything okay again for awhile - just as it had in childhood. As the young woman being harmed, I felt very little girl-ish, and sometimes I just wanted a cuddle. It felt like only he was there for me, even if he hurt me too. As in my childhood, it did not matter that violator was also comforter, it was still better than nothing. I just needed that contact. His duality of roles as both violator and comforter was to cement my sense of entrapment further.


Inaccurate assessments of danger: Abuse survivors are not to be blamed, of course, for not being able to second-guess that a batterer will be a batterer. But for me, there was a tendency to follow anybody who "acted nice", believing that they would be nice - and this even when niceness alternated with cruelty.
As a woman who lived in a violent relationship; returned to it again and again, loved the abuser and truly cared about him, I have been patronized, had insulting inferences drawn about my intelligence, been branded as "sick", and "masochistic" - that last by a psychiatrist whom I told about the relationship. Many of us will recognize these labels. People who blame you don't understand that layer piled upon layer of trauma may tend to produce a crippling of ability to care for oneself in the ways non-traumatized people would see as commonsense.. Child abuse really is like a cancer; left untreated that malignancy can metastasize into further and possible fatal dangers - indeed, I am lucky to be alive.

But does this need to be the case? Let's look at the next section.


SOLUTIONS AND HEALING

Socially, picking up on children who have been hurt and offering early intervention so that they carry far less damage into adulthood with them would be a great big plus. Not kicking abuse survivors in abusive relationships or who are repeatedly hurt by rape when they're down by branding them "stupid" and abandoning them - thus proving to them again that they're worthless - will also go a long way.

I think that what worked for me was that I at least had a concept of safe, nurturing love - even if I didn't feel I deserved it. Some people don't even have that concept, and I believe I am lucky that I did because it gave me a starting point. My fellow survivor, If you have identified with any of the above, I implore you to seek counselling to overturn those old scars and recognize that you too, have the same place in the scheme of fairness and love as anybody else. All that I learned, and all the ways in which it was reinforced have not, after all, stopped me from growing into a woman who knows that I don't deserve to be the recipient of other people's abuse. It was not my fault; I was not bad, and I can tell somebody with a mind to hurt me to go to hell - I owe them nothing; least of all my soul.


Does such a change in attitude rape-proof us? No, as long as there are perpetrators, we are all vulnerable regardless of what we think about ourselves. To say that somebody is raped because of their self-image is victim-blame - again - it's the perpetrator who takes advantage. But I do believe that the reduction in self-hatred and boundaries that come with healing make us less inclined to accommodate people who are disrespectful and even dangerous. Knowing I deserve to be safe - that I do not deserve to be raped - means that I listen to my gut, put distance between myself and abusive people and reduce my chances, at least for now, of being harmed again. Our safety is
sometimes contingent on how much we value it; healing means changing patterns of devaluing it.

I healed. You can do it too, even if the damage is extensive. You are worth it. You are. You were not abused again and again because you deserve it. You have been traumatized, you were set up and others capitalized on it. You have nothing to be ashamed of. Please feel free to discuss multiple victimization at the
Pandora's Aquarium message board and chat room - we understand, and we value you even if many others didn't.

Please give yourself compassion - you certainly have mine.

SOURCES
Herman, J. Trauma and Recovery: From domestic abuse to political terror, BasicBooks, USA, 1992

Cited in Judith Herman, Trauma and Recovery: From domestic abuse to political terror, BasicBooks, USA, 1992

Herman, J. Trauma and Recovery: From domestic abuse to political terror, BasicBooks, USA, 1992

Herman, J. Trauma and Recovery: From domestic abuse to political terror, BasicBooks, USA, 1992

Van der Kolk, Bessel A. MD. "The Compulsion to Repeat the Trauma: Re-enactment, Revictimization, and Masochism", Psychiatric Clinics of North America, Volume 12, Number 2, Pages 389-411, June 1989 http://www.cirp.org/library/psych/vanderkolk/

Herman, J. Trauma and Recovery: From domestic abuse to political terror, BasicBooks, USA, 1992

Van der Kolk, Bessel A. MD. "The Compulsion to Repeat the Trauma: Re-enactment, Revictimization, and Masochism", Psychiatric Clinics of North America, Volume 12, Number 2, Pages 389-411, June 1989 http://www.cirp.org/library/psych/vanderkolk/

Herman, J. Trauma and Recovery: From domestic abuse to political terror, BasicBooks, USA, 1992

Herman, J. Trauma and Recovery: From domestic abuse to political terror, BasicBooks, USA, 1992

Van der Kolk, Bessel A. MD. "The Compulsion to Repeat the Trauma: Re-enactment, Revictimization, and Masochism", Psychiatric Clinics of North America, Volume 12, Number 2, Pages 389-411, June 1989 http://www.cirp.org/library/psych/vanderkolk/

Herman, J. Trauma and Recovery: From domestic abuse to political terror, BasicBooks, USA, 1992

Herman, J. Trauma and Recovery: From domestic abuse to political terror, BasicBooks, USA, 1992
SOURCE
Labels: abuse, blame, childhood abuse, emotional abuse, fault, forgiveness, psychological, repetition compulsion, revictimization, stockholm syndrome, trauma bonding, traumatic bonding, verbal abuse
shared by Barbara at
12:08 AM
3 comments


Share
Wednesday, August 23, 2017
NO CONTACT 101
No Contact Means:
NO Talking To Them No Matter What Happens And No Matter What You Hear
NO Letting Them Talk To You, NO Listening To Anything They Say, NO "Hearing Them Out."
NO Letting Them In Your House And NO Going To Their House. If It Is Possible To Move, Then Move, Get A P.O. Box, And Don't Let Them Know When Or Where You're Going. DO NOT leave a forwarding address at the post office- after the forwarding period is up, any card or letter your abuser sends you will get returned to him with your forwarding address on it; instead contact each of your creditors, friends, and anyone you want to keep in touch with individually and advise them of your new address. Never use your street address. Use your P.O. box as your address on everything - including your driver's license, car registration, credit cards, deliveries, bills, etc. This will buy you a couple of years, until they find you online. The best move is more than a day's drive away. In fact, the further, the better.
NO Phone Calls and NO Returning Voicemail Messages. Change Your Number To Unlisted and Unpublished, And Do Not Give It To Anyone You Can't Trust Not To Give It To Your Abuser. NEVER pick up the phone. Screen Your Calls. Use Caller ID Or Let Your Machine Pick Up. If you get any strange messages from people you barely know or whom you haven't heard from in years, do not return their calls unless they told you why they wanted to talk to you when they left their message. Be very wary of anyone who just leaves his name and number and says something along the lines of, "I need to talk to you." There's a very high probability he's a Silent Partner, sicced on you by your estranged abuser.
NO Sending Or Responding To E-Mails. Block Their E-Mails, IMs, And Ability To See When You Are Online. Block them from viewing your page on any social networking sites you are on. Make sure you use a different, unidentifiable name and e-mail address on any forums or chat groups you belong to.
NO Meetings to "Talk Things Over" Or "Work Things Out".
NO Communication At All Except Through Attorneys. NOT THERAPISTS- Attorneys. If you go to counseling with a psychopath, I guarantee you'll regret it. If you are Co-Parenting seriously consider limiting ALL contact to email only and using software such as OurFamilyWizard to keep records. Apply the GREY ROCK METHOD.
NO Cards or Letters and NO Responding to Cards or Letters. NO Birthday Cards. NO Christmas Cards. NO Mother's Day or Father's Day Cards. Return ALL mail from them UNOPENED with "DELIVERY REFUSED" written clearly on the front. This includes mail or cards to your Spouse or Children. Returning mail is NOT CONTACT. If you throw the mail out, to An Abuser, that Is A Response - It Means You Are Still Emotionally Connected To Them, You Still Care, and they ASSUME you read the card/letter/etc. They assume if They Keep Trying They Can Wear You Down. RETURN ALL MAIL, GIFTS "DELIVERY REFUSED."
NO Gifts and NO Accepting Gifts. If A Gift Is Sent To You, NO Acknowledging It And NO Responding. NO Reciprocal Gifts, Cards, or Letters. To An Abuser, That Is A Response - It Means You Are Still Emotionally Connected To Them, You Still Care, And If They Keep Trying They Can Wear You Down. Ignore, Ignore, Ignore.
NO Exceptions For Holidays, Birthdays, or Anniversaries
NO Visits, Including Hospital Visits
NO Letting Them Near Your Kids. If They're Too Toxic For You To Be Around, Then They're Too Toxic For Your Children To Be Around. Warn Your Children To Stay Away From Them. Notify Your Children's School To Call The Police If They Show Up.
NO Public Pleasantries. If You Run Into Them In a Public Place, Ignore Them, Turn Your Back, And Walk Away. If They Approach You, Say In A Loud Voice, "Leave Me Alone!" And "Do Not Talk To Me". If They Persist Or You Believe You Are Being Stalked, Call The Police. Get a paper trail started. Make a police report and get a case number so that in the future you can file charges for stalking, aggravated harassment, and any other crimes that the police or your lawyer can think of.
NO Discussing Them With Anybody Who Has Contact With Them.
NO Speaking At All To Anyone Who Might Be Pumping You For Information Or Spying On You, And Reporting Back To Them. Cut Off Anyone Who Is Not 110% Loyal To You.
NO Listening to Any News About Them. If you're absolutely DYING of curiosity, listen but do not show undue interest, do not respond, and do not give any information in return.
NO Giving Other People Information About You Or Your Family That They Could Carry Back To Your Abuser
NO Invitations to Your Big Events and NO Responding to Invitations They Send You. Return Invites "DELIVERY REFUSED."
NO Responding To News That They or You Are Getting Married, Having A Baby, Getting A New Job, Retiring, Moving, Taking A Trip, Sick, Dying, Or Dead
NO Big Announcements or Telling Them Anything About Your Life- NO Letting Them Know You're Getting Married, Moving, Or Having A Baby. NO Letting Them Know When Your Children Get Married, Where They Live, Work, or Go To School, Or When Your Grandkids Are Born.
Print Out E-Mails and Keep a notation about All Cards, Letters and Other Communication In A File For Future Harassment Or Stalking Charges, But Do Not Respond.
No Contact means NO CONTACT. Nothing, Nada, Zilch, Zip, Zero. As if they were total strangers who also happen to be dangerous, deranged, psychopathic stalkers. Which they pretty much are. So why would you not protect yourself and your family from them?

You need to do ALL the things on the above list, not just the ones you're comfortable with. Print this out and post copies around the house or keep them with you for reference.
Narcissists do not understand limits, maintaining a comfortable distance, taking it slow, or being cordial while still keeping someone at arm's length. They only deal in extremes, and must be totally enmeshed with you, with no boundaries or restrictions. It's all or nothing with them. Because of this, it's important to accept that it is NOT possible to have "limited" or "occasional" contact- for instance, only when there is a big event like a wedding or funeral. This only sends a mixed message to your abuser, who will interpret ANY willingness at all on your part to communicate with him as a sign that all is forgiven, you've gotten over your little snit, and everything can now go back to normal, without him ever having to apologize or stop abusing you.
No Contact is THE END. You have already wasted your entire life trying everything possible to have a nice peaceful relationship, and nothing worked. That's why you reached this crossroads. There is nothing left to try. It's OVER. It's time to put a period on it, walk away, and never look back. Time to finally live your life. Time to do what you must to protect yourself and your loved ones from evil people who would do you harm. If you break No Contact, you will only be sucked back in. If you keep No Contact, you will live your life in peace, freedom, and safety. And after it's all over, I leave it up to you whether you go to the funeral or not. If you have moved on with your life and left the past in the past, you won't feel the need to.
SOURCE
CLICK HERE FOR WHAT TO DO IF YOU HAVE CHILDREN TOGETHER
Labels: cut them off, delivery refused, narcissist, no contact, psychopath, recovery, sociopath, toxic
shared by Barbara at
12:03 AM
7 comments


Share
Tuesday, August 22, 2017
"PARENTING" WITH A NARCISSIST, SOCIOPATH or ABUSER
1. STAY STRONG IN YOUR FAITH! I know that this is difficult at times because I myself have been tried so much. Go to church regularly and tell the pastor(s) and counselors at your church what you are dealing with and ask them and the congregation to pray for you. Pray and read your Bible. If you are not religious you might want to try this out anyway or meditate to bring peace to your soul. It is absolutely necessary that you find some peace in a situation that is utter chaos and dysfunction.

2. DO NOT TAKE THEIR BAIT! I have read on several websites (including this one), and books like The Sociopath Next Door, by Dr. Martha Stout, and also Without Conscience, by Dr. Robert Hare, that stress this very point. I found this out the hard way and have learned from experience that this only adds to the problem because the sociopath is often trying to get a reaction out of you. Reacting or retaliating against the sociopath only fuels the fire. Although it might sound cliché, one can only truly and successfully fight evil with goodness, especially in this case.

3. DOCUMENT EVERYTHING! Sociopaths (as my ex is) are pathological liars and are bound to contradict themselves in their stories. Thorough logs of all events with the sociopath and also supporting documents such as emails, police documents, medical records, court documents, etc., can all be of help when dealing with a sociopath in a situation such as this. When the time is right (sometimes its smart to let time go by so that the sociopath can implicate, perjure, and hang him/herself some more) you might decide to file the appropriate paperwork in court (i.e. Order to Show Cause for custody and visitation, declarations, motions for contempt of court, etc.) and attach the documents that you have been logging and saving as exhibits/evidence to your court papers (you can ask an attorney, paralegal, or family law self help center or other similar groups how to do this). If you have the financial resources, you might want to consider a deposition as another opportunity to let the animal perjure him/herself some more.

4. REQUEST EXPLICIT & SPECIFIC COURT ORDERS! I have found through personal experience that sociopaths will exploit and take advantage of any ambiguity or vagueness in court orders to create complete and utter chaos. You must push for detailed court orders when you go to court to prevent this from happening.

5. ASK THE COURT TO ARRANGE CHILD EXCHANGES AT LOCAL POLICE DEPARTMENTS! Doing this eliminates the opportunity of having to interact with the sociopath at your home or his/her home as well as other places that are easy for chaos to occur. Arrive at the exchange early and let the officers know that you are there for a child exchange (make sure you always have the court orders with you so that the police can see it if need be) and you can ask the desk officers if they can monitor the exchange.

6. HAVE PEOPLE OTHER THAN YOU THAT YOU TRUST AND ARE GOOD PEOPLE DO THE EXCHANGE OF YOUR CHILD(REN) IF POSSIBLE! Making yourself as invisible as possible might increase the chances of cutting the sociopath out of your life since he or she will no longer be able to see you sweat. Remember to always stay calm and collected when the sociopath tries to anger you (you can cry and vent in private) even and especially in court.

7. BE CAUTIOUS IN STATING THAT YOUR EX IS A SOCIOPATH (OR NARCISSIST)! Many people, including the courts, child welfare organizations, lawyers, etc., are not familiar with this devastating disorder and as a result do not know how to respond properly to the warning signs (as many of us did not know how to until we were caught in a complex web of deception). Therefore, focus on proving the behavior of the sociopath in court using the strategies I suggested earlier and do not accuse your ex as being a sociopath in court. They will not take this seriously since you are probably not a professional licensed to make such a diagnosis.

8. PUSH FOR COMMUNICATION BETWEEN YOU AND THE EX TO BE THROUGH EMAIL ONLY WHEN YOU GO TO COURT! Communication using this vehicle of communication helps to eliminate the possibility of he said/she said. Websites such as www.ourfamilywizard.com or talkingparents.com are excellent because they provide an opportunity for you to communicate with your ex via email and all the communication is safe and secure and can easily be printed out (all emails also include the date and exact time the emails were sent and viewed by the other party and also include the time any printed emails are generated). Also, the website allows you to input your parenting schedules, input medical information for the child, and offers a journal, free children's accounts to the child(ren) involved and can also offer professional accounts for minor's counsel and possible others to oversee the account and monitor what is going on. BLOCK your ex from everything else.

9. PUSH THE COURT FOR PERMISSION TO VIDEO OR TAPE RECORD EXCHANGES AND MAKE SURE THIS IS WRITTEN IN THE COURT ORDER! Doing this helps to eliminate any possibility for potential chaos.

10. GET ALL INFORMATION STRAIGHT FROM THE SOURCE! Do not rely on any information the sociopath provides you. Always verify all information concerning the child or children with their doctors, teachers, counselors, etc. If possible have the child(ren's) doctors, teachers, counselors, etc. document all information they give you.

11. DO NOT CUT THE SOCIOPATH ANY SLACK! Record and document any and all violations of court orders. Recording these violations may be helpful when you go to court.

12. HIRE AN EXPERIENCED COMPETENT ATTORNEY, AND IF POSSIBLE ONE THAT HAS EXPERIENCE IN DEALING WITH SOCIOPATHS OR OTHER SIMILAR PERSONALITY DISORDERS! Child custody cases involving sociopaths are complicated and need the skill, experience, and know-how of a professional.

13. TRUST YOUR GUT! Oftentimes, we doubt our intuitions when we shouldn't. In my personal experience I found that there were warning signs but did not respond to them as I should have because I took the signs lightly. Likewise, when I was drawn into my ex's net of deception and chaos, I knew something was wrong, and attempted to explain what I believed was wrong with my ex to my previous attorney, but the attorney did not understand and discouraged me from engrossing myself in research. She stated that doing so could help me to become emotionally and mentally unstable (the attorney did not have experience in dealing with such complex personalities and so did not know how to properly respond to my ex's actions). I later decided to trust my gut and continued with my research. Through research, trial and error, I have learned how to better deal with my ex and I do not respond to his baits (my ex has accused me of being a sociopath and has falsely accused me of harassing him).

14. TAKE CARE OF YOURSELF! Living well is truly the best revenge. As difficult as it may be, try not to let the sociopath make you a bitter, angry, mean person. Remember the ultimate goal of the sociopath is to frustrate you. Enjoy your child(ren) while they are with you and let them know that you love them. Listen to them and model what real love looks like while they are in your care. Let them see you in loving relationships with other people. Criticize their actions and not them in private and DO NOT talk badly about the other parent in their presence (this can give the other parent an opportunity to bring parental alienation charges against you); instead you can let them know that actions like the ones their parents are exhibiting are wrong and hurtful to others and that this behavior is undesirable. Also, don't forget to eat (like I have in the past), exercise, sleep, and laugh! Do not under any circumstances allow the sociopath to rob you of your ability to laugh.
(REMEMBER: you can NOT CO-Parent with a Cluster B, you can only Parallel Parent)
Labels: abuser, co-parenting, coparenting, court orders, family court, female psychopathy, lying, narcissist, parental alienation, shared parenting, slander, smear campaign, sociopath
shared by Barbara at
12:14 AM
107 comments


Share
Monday, August 21, 2017
Should I End This Relationship?
In the 35 years I've been counseling, thousands of couples have come to me wondering if they should end their relationship. Most of these people were in love at one point but are now really miserable with each other, or one partner is miserable with the other. Generally, they don't know what the real problem is. They know what they don't like about the other person. They know they can't communicate about what is important to them.
They know they fight about money or sex or time or chores or hundreds of other things, or they ignore the problems and are distant. What they don't know is what the REAL problem is.
Leaving a relationship before knowing what the real problem is, is generally a waste of time (aside from domestic violence) - especially if you eventually want to be in another relationship.
The reason it's a waste of time is because whatever you are doing to create your unhappiness, you are not going to stop doing just because you leave the relationship. You take yourself with you when you leave, and unless you heal your part of the relationship problem, you will continue to behave in ways that eventually destroys relationships.

You might be surprised to learn that the time to leave a relationship is NOT when you are miserable, but rather when you are happy, joyful and peaceful. When you have learned how to make yourself happy and bring yourself peace and joy, and if your partner is still distance, angry, needy, disconnected, resistant, unloving, or acting out addictively - then it may be time to leave if that is what you want.

When I work with couples, I help each partner learn how to take full, 100% responsibility for their own feelings and needs. Obviously, if both people are behaving in ways that bring themselves joy, they will have a lot of love to share with each other. As long as they are stuck believing that their unhappiness of the other person's fault, they are being victims. As victims they want to control the other person and get them to behave the way they want them the behave. As victims, they are afraid of being rejected or controlled, and are behaving in ways to protect themselves from what they fear. All the ways they are trying to have control over not being rejected or controlled are creating the relationship problems.
Until you become aware of how you are being a victim and how you are trying to control your partner - and you are successful in taking care of your own feelings and needs - there is no point in leaving.
Most people who are unhappy in their relationship are reactors. They are reacting to the other person's controlling behavior with their own controlling behavior. For example:

• When Jacob criticizes her, Hannah shuts down. When Hannah shuts down, Jacob criticizes.

• When Sally gets angry at Joe, Joe defends, lectures and explains himself. When Joe lectures, Sally gets angry and resistant.

• When Robert is demanding, Ingrid gives herself up to comply with Robert's demands. The more Ingrid complies, the more Robert demands.

• When Michele complains, Hugh resists. The more Hugh resist, the more Michele complains.

• When Craig acts like an irresponsible child, Karen becomes parental and judgmental. The more Karen is parental and judgmental, the more Craig is resistant and irresponsible.
Each of these people are reacting in controlling ways, rather than acting in ways that take loving care of themselves. Both people are participating in creating a negative circle. Generally, they then blame the other for their own reaction: "If you wouldn't criticize, then I wouldn't withdraw." "Well, if you wouldn't withdraw, then I wouldn't criticize." "If you weren't so resistant, I wouldn't get angry." "If you weren't so angry, I wouldn't resist."

If they were to act in loving ways toward themselves rather than react in controlling ways toward their partner, then:


• When Jacob criticized, Hannah might speak up for herself instead of shutting down, saying something like, "Jacob, I don't like being criticized. I'm not willing to have this discussion until we can be open with each other." When Hannah shut down, Jacob could be curious instead of critical, saying something like, "Honey, you must have a good reason for withdrawing from me. Do you want to talk about it?"






• When Sally got angry, Joe could disengage from the conversation instead of trying to talk her out of her feelings. He would give up




trying to have control over Sally's anger and how she sees him and take care of himself. When Joe tried to control Sally with his lecturing and explaining, instead of trying to control him with her anger, Sally could speak up for herself, telling Joe that she doesn't like it when he tries to talk her out of her feelings.
There is no point in leaving a relationship until you have learned act in ways that are loving to yourself and your partner, instead of reacting in controlling and resistant ways. Leaving only delays this learning until your next relationship.
About the author: Margaret Paul, Ph.D. is the best-selling author and co-author of eight books, including "Do I Have To Give Up Me To Be Loved By You?", "Do I Have To Give Up Me To Be Loved By My Kids?", "Healing Your Aloneness","Inner Bonding", and "Do I Have To Give Up Me To Be Loved By God?"
Labels: criticism, end, fair, feelings, fighting, relationship, victim
shared by Barbara at
12:09 AM
2 comments


Share
Sunday, August 20, 2017
Learned Helplessness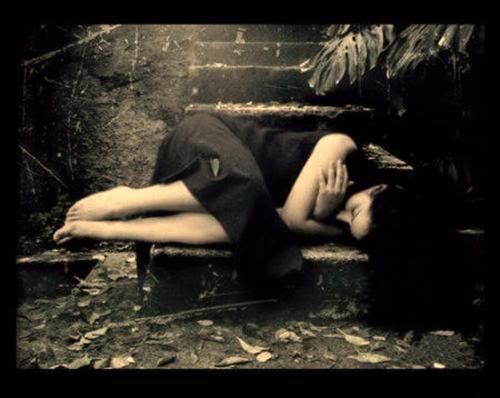 There are people who rely on learned helplessness as a means to cope with negative events happening in their life. Keith Joseph McKean points out that learned helplessness is based on three things:
Internal blaming - "It's me!"
Global distortion - "It'll affect everything I do!"
Stability generalization - "It will last forever!"
Parents/caretakers play major roles in whether or not a child develops learned helplessness. Learned helplessness can develop early in one's life. Therefore, adults need to be aware of how their type of criticism they use will affect children.
If adults are continually using negative criticism, the child will eventually have low self-esteem and will come to a point to want to give up trying. This can lead to the child having negative viewpoints throughout his/her life.
The type of reinforcement given to the child by the caregiver can determine whether or not the child will develop learned helplessness as a coping mechanism for everyday life events. The child will eventually feel he/she has no control over these events.
Heyman, Dweck and Cain confirm the influence of constant negative criticism on children by revealing how young children in their study assumed when they were receiving negative criticism they must have been "bad" children. Therefore, the children felt they were deserving of such negative criticism.
But, researchers claim as a child gets older the child feels the negative criticism is based on their lack of abilities, not based on if they were "good" or "bad." This study cites that children who have a secure attachment will demonstrate positive self-evaluations whereas children who don't have this positive attachment will demonstrate negative self-evaluations.
Learned helplessness can develop in any stage of one's life, not just childhood - it affects behavioral, cognitive and affective domains at the same time.
When a person is wanting to give up or has a continuous habit of putting things off, this is learned helplessness affecting his/her behavioral domain. A person's self-esteem will be low and feeling of frustration will be high. With these effects a person's ability to solve problems will be very low due to the fact that the person has no confidence in themselves.
These factors affect the cognitive domain. The affective domain is when a person will show signs of depression. When one fails, the blame will be that person's lack of abilities and when one succeeds this will be due to "luck."
Also, a characteristic of a person with learned helplessness is low self-esteem. Low self-esteem will decrease one's confidence in trying to change negative things that are going on in one's life. When a person with learned helplessness experiences success he / she will make themselves and others believe it was due to "luck" and not based on ones' own abilities.
This pessimistic explanatory way of dealing with events can affect a person's job performance and a student's academic performance which can eventually lead to wanting to give up. As stated earlier, learned helplessness can develop at any age.
Learned helplessness can be seen when comparing depressed elderly women and non-depressed elderly women (65-96 years) on successes and failures. The non-depressed women would describe their success due to positive reasons such as, their success was due to their own abilities. Whereas, the depressed women would use more of a negative reason by saying their success was due to "luck" and not based on personal abilities.
When it came to explaining failures, the non-depressed women would blame them on "bad luck" and the depressed women would blame it on their so-called lack of abilities. The depressed women would blame negative outcomes due to inner forces and positive outcomes due to outer forces. These depressed women show how people with learned helplessness will use these reasons to give up and not put an effort to take control of their lives.
Strube emphasizes a situation where learned helplessness traumatically effects lives. Women in abusive relationships have developed at some point in time learned helplessness. These women have low self-esteem and blame themselves when things go wrong, therefore, they feel they deserve the physical and mental abuse (similar to the young children who felt they deserved the negative criticism they received because of being "bad").
Society and family play a partial hand in this abuse by putting unnecessary pressures on the woman by making her feel it is her responsibility to make the relationship work. These pressures need to be removed and support from family needs to be increased.
Society as a whole needs to take a stand against abuse. Just as these studies show how learned helplessness can develop during early childhood and continue through adulthood, I know of a woman who has overcome learned helplessness.
There was this little girl who wasn't afraid of anything. She didn't even know what fear was. Then one day a traumatic event happened in her life. After that she knew what fear was.
She was made to feel what had happened was her fault. She tried hard to thing of what she did to deserve being treated so badly. For many years she felt she was a "bad" girl. After that experience came many other negative experiences. She felt she caused them because she was "bad" therefore, she deserved these bad experiences. She decided to be so "good" that nothing bad would ever happen again. But, bad things kept occurring. She figured it didn't matter if she was "good" or "bad" because she had no control over anything that happened in her life.
All through life whenever she failed she would just decide that was expected, so why try?
When she did achieve anything good, she would count that as being "lucky" - not because of her abilities. At times of success she didn't like to acknowledge it to anyone because she knew there would be someone there to remind her how "bad" she really was. She got to the point whenever she would achieve anything in life she never gave herself a chance to enjoy the precious moments. She felt she didn't deserve any praise for accomplishments. She even blamed herself for a relative's death.
For some reason, she felt she must have done something bad and she was to be punished by having him taken away from her. She continued for a number of years failing to achieve any goals that were set for her. She tried to finish college a number of times but continued to fail. She did not fail necessarily in grades but in giving up on everything in life. She just figured there would be something that would stop her so she didn't try.
During her early adulthood years she had no goals set and would just go along in life doing what it took to get by. She constantly placed herself in negative situations; abusive relationships, other relationships that were doomed to fail, and she felt any mistakes on the job were due to her lack of abilities. She felt she had no control over any events in her life.
She felt she was doomed for the rest of her life. She felt her family didn't expect anything from her since she was a woman. She was to get married and raise a family - nothing else. She became engaged numerous times but failed at actually going through with the marriages.
No matter how hard she would try, she always failed. Her negative surroundings and negative reinforcements over many years caused her to develop learned helplessness.
By her late twenties she knew something had to change.
After receiving professional help and joining a support group [see below], the once frightened little girl has turned into a woman who knows now that she has control over her life. Now in her thirties, she has gone back to school and has set short-term and long-term goals to help herself succeed in life. Now her belief is that if she has given it her best she has succeeded (no matter what others would rule as success and failure).
There are still days when she feels she has failed. At first she will start to blame herself and she will stop and tell herself over and over she is not to blame. She will then look back to analyze why she did not achieve what she had set out to do and if she didn't do her best, she would do her best to try and correct this. but, when she did her best, she will tell herself she must accept it and go on.
--------------------------------------------------------------------------------
She is learning to accept that when she does something good, she knows she worked hard for it and deserves it without feeling guilty, and she didn't get it from the luck of the draw.
--------------------------------------------------------------------------------
She has a new life after thirty years of living with learned helplessness. Society and parents play major roles in making sure a child avoids learned helplessness. Children must be encouraged to use their cognitive abilities to their fullest, be given positive criticism and be shown adaptive ways to cope with negative events that happen in their lives.
A person's self-esteem is very important to one's future. No one can eliminate negative events in anyone's life but one does have the power to help someone cope in a positive manner.
Terri Holcomb
Labels: abuse, abused, blame, criticism, depression, fear, giving up, learned helplessness, low self-esteem, trauma
shared by Barbara at
12:40 AM
7 comments


Share
Saturday, August 19, 2017
How Psychopaths Prosper
by Matthew Jewkes
It is literally the stuff of nightmares and horror movies. Charming and often powerful, they seduce you to get your guard down. And then, without a second thought or any trace of remorse, they are able to cold-bloodedly thieve, rape, or murder you. Robert Hare, UBC's world-renowned professor emeritus of psychology, goes so far as to say that while they look and sound exactly like us, they are functionally a different species from human beings. And seven years ago, Hare estimated that up to one in one hundred Canadians is one of these people: psychopaths.

To make matters worse, Professor Hare recently remarked in a keynote address to a conference of criminal justice professionals that today's society is becoming more and more conductive to psychopathic behavior. Moral standards,reflected in television and politics, are glamorizing and normalizing what is abnormal predatory behavior, allowing psychopathic behavior to flourish more than ever.

The story of psychopathy made the front page of The Vancouver Sun, a comment on the ongoing interest and the lack of wide-spread understanding of psychopathy in today's society.

An unexpected profile
Psychopaths aren't necessarily the people we expect, says UBC assistant professor Michael Woodworth.

"Psychopaths don't have a background with pronounced amounts of child maltreatment or an overuse of drugs or alcohol or any of these other things that often lead to general antisocial behavior. For true psychopaths you'll often find they had quite regular upbringings."






"A psychopath is an individual who has a propensity to prey on others for their own gain.






"And what makes them particularly intriguing is that they not only often display a number of antisocial or problematic behaviors, they also have a lot of intriguing interpersonal deficits as well as emotional deficits. They don't interpret emotions such as guilt or fear the same way that others do; they don't respond to emotional stimuli. They are conning and manipulative. They are narcissistic, have a grandiose sense of self worth, and are pathological liars."
In Hare's 1993 book called

Without Conscience: The Disturbing World of the Psychopaths Among Us

, he quotes one specimen's memories:



"[My] mother, the most beautiful person in the world. She was strong, she worked hard to take care of four kids. A beautiful person. I started stealing her jewelery when I was in the fifth grade. You know, I never really knew the bitch - we went our separate ways."



Woodworth continues,

"A psychopath wouldn't care less about social rules. Wouldn't in the slightest pause at social norms or expectations. The only reason they might act with any semblance of normality is to achieve their goals or personal gain. Psychopaths have defining impulsivity. But what we find is that for more serious crimes such as murder, they actually show a lot of planning and premeditation, and there appears to be a real instrumental aspect to their behavior."






"We're not sure if its because they realise the stakes are so high and they, or if its just that they take so much pleasure in it that the planning is part of the process. In terms of Maslow's hierarchy of needs, psychopaths are really stuck down on that lower level."
More interesting than simple murder


Horror movies and modern television shows like

Dexter

portray this classic view of psychopaths - the antithesis of what we expect from human beings. Often charming, normal-looking people, unable to form social connections and interested only in their own impulsive pleasures, be they murder, theft, rape, or manipulation.

But, while impulsive and prone to criminal behavior, many regard violent clinical psychopaths as being just the tip of the iceberg.

"If you think of a blood thirsty murderer, who kills and rapes dozens of people, you immediately think psychopath," Woodworth says. He believes that because most of the research to date has been on prison samples, the results are skewed. Those who end up in prison are, after all, the failed psychopaths.






"For me what is almost even more scary is the successful psychopaths who are out there still committing a lot of those crimes

," Woodworth says.
Since psychopaths thrive in large, chaotic situations, and love situations where power and wealth are easily achievable, psychopathy might have a profound affect on the many large hierarchies that form the basis of our society.

"All psychopaths are potentially criminals. All are harmful," Woodworth says. "The ones who are most intriguing are the ones we can't get our hands on. They haven't committed an explicit crime, or at least not one they've been caught for. They're up there in society, high up in businesses, law firms. Even the higher you get up in academia, the higher your psychopathy levels start to go. The higher you get up in organizations where you have a lot of power, the more you tend to find psychopaths."






"These environments even reward psychopaths for some of their key core traits. If they can keep them in check and not get caught committing any sort of conventional antisocial behavior, than these traits can actually serve them quite well."
The ideal corporate leader, after all, might share quite a few traits with psychopaths. Self-focus, willingness to bend rules, and aggressive dominance would come quite easily to a psychopath.

And would likely be rewarded by corporate management.

Many people in some very successful places could very well be psychopathic. And their success might not end there.

"Psychopaths have a 'cheaters' strategy when it comes to reproduction, their behavior, in terms of lots of sexual partners, trying to knock up as many women as possible, and then invest as little to no time makes sense in terms of spreading their seed as efficiently as possible," Woodworth says.
While their behavior is quite disturbing, given that there is research to suggest that psychopathy has a genetic component, psychopaths fit quite well into the mold of extreme social cheaters.

Big picture
Group co-operation among organisms is not that unusual in the biological world. And it is an effective strategy. Our cooperation as a species allowed us to spread humankind around the planet. But co-operation is a hard process to achieve, and is vulnerable to predation from within. If one member of a group begins to exploit other members, then the benefits provided by co-operation evaporate, and more efficient co-operatives will out-compete them. Groups therefore effectively depend on trust, and internal regulation. For a co-operative group is ever vulnerable to being preyed upon by cheaters.

"Gossip, reputation, strongly-enforced social norms - these were the tools that allowed co-operation and prevented cheaters," says David Sloan Wilson, a professor of biology and anthropology at the University of Binghamton in New York. "Of course, these things only work in small societies, the kinds of places where everyone can keep tabs on everyone else."
However as societies grew, word-of-mouth became less capable of regulating people, leading to more potential for social cheating.

"You can look at the majority of recorded history in a sort of grand vision sense, as a struggle to find mechanisms to regulate co-operation on the larger scale," said Wilson.

Society has always depended on social co-operation to succeed. Even in the "free market" of "unbridled competition," people depend on references as to their character to be freely given from one employer to another - a strong mechanism to ensure reputation.

Of course, the larger a society gets, the more regulations are required to maintain cohesion. Wilson has studied Calvinism extensively in terms of its origin in Geneva. Wilson posits that Calvinism provided strong mechanisms of social cohesiveness - regulating co-operation in a city struggling to maintain cohesion. On those terms it succeeded fantastically, providing mechanisms of governance that were transparent, checked and balanced, and largely effective at preventing social cheaters.

Social regulation, of course, is a double-edged sword. In Calvinist Geneva, numerous people were executed for heresy, while others were fined or jailed for inappropriate dancing or gambling.

In the modern day, with our enormous governments running society, and our often-times ever larger corporations running our economy, fewer decisions are made by individuals, while more and more are being made by organizations. But Joel Bakan, professor of law at UBC and author of The Corporation, would argue that psychopathy still serves as a useful tool in understanding how groups work.

"As legal entities, the modern corporation is, as far as the law is concerned, a person. That is one of the fundamental legal characteristics of it and is then imbued by the law by an operating principle that it must always serve its self interest. So the idea that corporations are made in the image of human psychopaths is quite literal...we've created [an] institution that is incapable of being genuinely concerned about anybody but its own and its shareholders interests."
You don't have to look very far to see examples of that. Corporations are driven to reduce their costs and increase their revenues by doing whatever they have to do. The other interests, be it environmental or working people or children or a population's health, are called externalities by economists meaning that they are outside of the corporation, they don't need to be considered by the corporation in making its decisions."

One example of this cited by Bakan takes place in the early days of the corporation. Henry Ford, having achieved great success through the production of the model-T, sought to raise wages, cut prices, and increase production of his product.

The Dodge brothers, both minority stockholders in the Ford Motor Company, sued Ford for not putting the interests of the shareholders first. They won, and the court decided that a business must be organized primarily for the profit of the stockholders, and cannot place the community or its employees first. The board of directors cannot decide to reduce profits in order to benefit the public.

Publicly-traded corporations legally can not be anything but psychopathic.

Governments, of course, have recognized this for a long time, especially in the wake of the workers' abuses of the industrial revolution.

"The tradition in both England and North America beginning in the 1930s was to say let's leave this corporation as it is, lets keep it psychopathic and driven by its own self interest, but what we're going to do is put external restraints on its behavior, what we're going to do is put the psychopath on a leash, so to speak, through government regulation," said Bakan.

One of the biggest trends over the past 10 years or so has been talk of corporate social responsibility. The Economist recently ran a story claiming that most businesses believe that corporate social responsibility is a vital part of doing business.

Bakan, who spoke with a number of corporate managers while making his film, believes that this idea is only skin deep.

"If a corporation says appearing to be socially responsible is good business, because customers like it, workers in our company like it, so there will be good morale in our company, and people will buy our products. In that strategic sense corporate social responsibility is perfectly lawful.






"The danger I see in corporate social responsibility is that when you talk to people in the corporate world, it is surprising how often they drew an equation between corporate social responsibility and deregulation. They said look, we're socially responsible now. You can trust us. And therefore you don't need to regulate us."
A self-regulating corporation is even more of an incredible prospect when one considers Hare's data: the bigger and more powerful a corporation gets, the more the people at the top are likely to be psychopaths.

But even for those who are not psychopathic in the high levels of corporations, the very structure of the organization has an affect on those working within them.

"There is a gap between the way people are as individuals and what they are required to do within the framework of the corporation.
"People seem to be able to compartmentalize their moral life.
"That they can be quite decent people in their normal family and community lives, but when they're within the corporation, they become operatives for its amoral goals," said Bakan, who makes comparison to hockey. When hockey players get on the ice, they leave their normal day to day morality in the locker room. People will play quite dirty, slashing, tripping, and checking, and will generally receive no more than a few minutes in the penalty box as punishment.

Everyone else
Woodworth and the rest of the scientific community, don't believe that there is much that can be done to treat psychopaths. Profiling, monitoring dangerous offenders, and learning more about them seem to be all that can be done at this point.

But for the rest of us, there are things we can do to prevent being exploited by social cheaters.

"We can change the nature of the corporation, and change the way we do business," says Bakan. "Co-operatives, and public purpose corporations generally act in a way that has some level of responsibility towards society as a whole. Or we could deepen and widen the regulatory structures that are designed to protect the greater communities from being marginalized as externalities," says Bakan.






"If we want to move toward an economy that actually respects social interests or embodies moral values and is democratic in how it functions then I think we have to be moving in these directions."
Dr. Robert Hare would probably agree. An economy with clear responsibilities, perhaps that is also composed of flatter, smaller organizations, would provide less room for psychopaths to thrive and are less likely to provide incentives for regular people to behave in a socially exploitative way. Perhaps then we could at least keep the psychopaths on a leash and keep the rest of us co-operating.

SOURCE
Labels: corporate, lack of information, misunderstood, predator, prey, psychopath, robert hare, society, sociopath
shared by Barbara at
12:19 AM
1 comments


Share
Friday, August 18, 2017
How to Stop Being a "People-Pleaser"
by Margarita Tartakovsky, M.S.
People-pleasers "want everyone around them to be happy and they will do whatever is asked of them to" keep it that way, according to Susan Newman, Ph.D, a New Jersey-based social psychologist and author of The Book of No: 250 Ways to Say It—And Mean It and Stop People-Pleasing Forever.
"They put everyone else before themselves," she said.

For some, saying "yes" is a habit; for others, "it's almost an addiction that makes them feel like they need to be needed." This makes them feel important and like they're "contributing to someone else's life."
People-pleasers yearn for outside validation. Their "personal feeling of security and self-confidence is based on getting the approval of others," said Linda Tillman, Ph.D, a clinical psychologist in Atlanta, GA and assertiveness expert. Thus, at the core, people-pleasers lack confidence, she said.
They worry how others will view them when they say no. "People don't want to be seen as lazy, uncaring, selfish or totally egocentric," Newman said. They fear "they'll be disliked and cut from the group," whether it's friends, family or co-workers.
What many people-pleasers don't realize is that

people-pleasing can have serious risks. Not only does it put a lot of pressure and stress on you, Newman said, but "essentially you can make yourself sick from doing too much."

If you're overcommitted, you probably get less sleep and get more anxious and upset. You're also "depleting your energy resources." "In the worst case scenario, you'll wake up and find yourself depressed, because you're on such overload because you possibly can't do it all," she said.
Here's a slew of strategies to help you stop being a people-pleaser and finally say no.
1. Realize you have a choice.
People-pleasers often feel like they have to say yes when someone asks for their help. Remember that you always have a choice to say no, Newman said.
2. Set your priorities.
Knowing your priorities and values helps you put the brakes on people-pleasing. You know when you feel comfortable saying no or saying yes. Ask yourself, "What are the most important things to me?" Newman suggested.
3. Stall.
Whenever someone asks you for a favor, it's perfectly OK to say that you'll need to think about it. This gives you the opportunity to consider if you can commit to helping them. (Also important is to ask the person for details about the commitment.)
Newman suggested asking yourself:

"How stressful is this going to be? Do I have the time to do this? What am I going to give up? How pressured am I going to feel? Am I going to be upset with this person who's asking?"
Asking yourself these questions is key because, as Newman said, very often after you've said yes or helped out, you're left wondering, "What was I thinking?" I neither have the time nor the expertise to help out.
If the person needs an answer right away, "your automatic answer can be no," Newman said. That's because "Once you say yes, you're stuck." By saying no automatically, "you leave yourself an option" to say yes later if you've realized that you're available. And "you've also gotten it off your must-do or don't-want to do list."
4. Set a time limit.
If you do agree to help out, "limit your time frame," Newman said. Let the person know that "I'm only available from 10 a.m. to 12 p.m.," for example.
5. Consider if you're being manipulated.
Sometimes, people are clearly taking advantage of you, so it's important to watch out for manipulators and flatterers, Newman said. How do you spot them? She said, "Often the people who flatter you will say [statements like], 'Oh you're so good at baking cakes, would you make a cake for my child's birthday?' or 'I don't know how to put this bookcase together, but you're so handy, can you help me out?'"
A classic line is "Nobody does this better than you do," she said. Also, these people "will either coax you into doing something or try to tell you what your availability is or what your time frame is." Basically, before you know it, they make the decision for you.
6. Create a mantra.
Figure out a mantra you can say to yourself to stop you from people-pleasing. It can even be a visual as simple as a big "No" flashing when a certain friend who "can always talk you into something" approaches you, Newman said.
7. Say no with conviction.
"The first no to anyone is always the hardest," Newman said. But once you get over that first bump, "you will be well on your way to getting off the yes treadmill." Also, remember that you're saying no for good reasons. "You get time for yourself and for the people you really want to help," she said.
8. Use an empathic assertion.
Some people initially think that being assertive means "stepping all over people," Tillman said. Instead, she explained that "assertiveness is really about connection."
Using an empathic assertion "means that you put yourself in the other person's shoes as you assert yourself," Tillman said. So you let the person know that you understand where they're coming from, but unfortunately, you can't help. "People need to feel heard and understood," and this is a respectful way of asserting yourself and saying no.
9. Consider if it's worth it.
When asserting yourself, Tillman suggested asking yourself, "Is it really worth it?" It's probably not worth it to tell your boss about his annoying habit, but it is worth it to tell your friend that you can't do lunch because you're super busy.
10. Don't give a litany of excuses.
It's tempting to want to defend your decision to say no to someone so they understand your reasoning. But this actually backfires. According to Newman, "As soon as you start explaining, you give the other person lots of wiggle room to come back and say, 'Oh, you can do that later,' 'You can adjust your schedule' or 'That's not as important as what I'm asking.'"
11. Start small.
"Everything we learn how to do we learn through a process," so take baby steps, Tillman said. Instead of barging into your boss's office to ask for a raise, talk with your immediate supervisor first about how to prepare yourself for the talk, she said.
12. Practice successive approximation.
Successive approximation means taking "one step in the direction you want to go" and rewarding yourself for getting that far, Tillman said. If your neighbor's dog's barking is driving you crazy, make efforts to confront the person by first saying "Good morning," as you're both leaving the house, she said. Another time, you might mention how noisy the neighborhood has been. If he doesn't get the hint, you can knock on his door and use an empathic assertion.
It can help to write down "how you get from A to Z," Tillman said. This also helps you gain courage to confront the person, she added.
13. Don't apologize — if it's not your fault.
People-pleasers tend to be serial apologists, Tillman said. Pay attention to when you're apologizing and consider if you're really at fault. Ask yourself if you're responsible for the situation, she said. Usually, the answer is no.
14. Remember that saying no has its benefits.
As Newman said, "you as a person are entitled to your time and you need to rest and rejuvenate to be there for the people you want to help out." Look at saying no as an opportunity to spend your time doing what you value in your life.
15. Set clear boundaries — and follow through.
"We all have physical or emotional limits," Newman said, and because of these limits, we have to set boundaries. Ask yourself what you're willing to do, and don't go beyond these limits. Also, be clear in communicating your boundaries. Say what you're thinking and what you want.
Letting someone step over your boundaries without voicing your frustrations can lead you to "bottle up this negative feeling about a person…to the point when you have a blowup and really hurt someone's feelings or end the relationship" completely," she said.
For instance, you might "have a friend who's just so emotionally needy and negative that she calls you all the time with her problems and wants you to listen," Newman said. But "even just listening is asking a favor…[and] every time you hang out, you're miserable and she feels better." Respect your boundaries, and at some point, say to her, "I can't help you," Newman said.
There also are subtle ways to respect your boundaries. You might "start taking every other call and wean yourself off of her." You can do the same thing with a person who calls you at your busiest time of day. You might say, "I can't be available for you at 2:30 because I'm at the office; let's set up a particular time to talk," she said. When setting up the time, offer one that works best for you.
Setting physical boundaries might mean telling a person that they can't just pop over when they want to or borrow your things without asking, she said.
16. Don't be scared of the fallout.
People-pleasers often worry that after they say no, the fallout will be catastrophic. But as Newman said, "the fallout is never as bad as we think it is." In fact, "it's usually very insignificant." Why? For starters, "people are not thinking about you as much as you think." Usually after you say no, a person is more focused on who they'll be asking next to help them than your so-called betrayal, she said.
Even a significant request such as being the maid of honor at your friend's wedding isn't disastrous. Being the maid of honor "takes a lot of time, energy and money," which you may not have. You saying that "I'm really honored and this means so much to me, but I won't be able to do it," "isn't going to ruin the wedding," Newman said. "If you have a solid friendship, this isn't going to end it."
17. Consider who you want to have your time.
Newman suggested asking yourself, "Who do I really want to help?" As she put it, "Do you want to be there for your parents or some friend from college who lived down the hall who you partied with a lot who's back in your life and really demanding?"
18. Self-soothe.
Using positive self-talk is "like being a good mother to yourself," Tillman said. You can use this to remind yourself of your priorities and boundaries. For instance, you might say "I can do this," "I have the right to park in this parking spot," "I made the decision that's right for me" or "My values are more important than saying yes in this situation."
19. Recognize when you've been successful.
Many people-pleasers tend to focus on what went wrong, Tillman said. Counteract this tendency by keeping a journal with the times you handled a situation well, such as when you were assertive or didn't apologize. In fact, you might be surprised at "how many more times you're responding confidently," she said.
20. Keep a confidence file.
Since a lack of confidence can cause your people-pleasing ways, keep a file with positive and praising emails, cards or anything else, Tillman said. (For instance, Psych Central associate editor Therese Borchard keeps a self-esteem file.) It can even come in handy when asking for that raise. Tillman suggested printing out any emails or letters of praise you've received from co-workers or higher-ups and taking them to your boss as another reason why you deserve a raise.
21. Realize that you can't be everything to everyone.
Again, people-pleasers want to make everyone happy. While you might make someone happy temporarily, Newman said, it doesn't work long term. And you can get hurt in the process. "People who preserve their time and energy and don't say yes to everyone also realize that they can't make other people happy," she said. People-pleasers must realize that the only thoughts and feelings they can change are their own.
Margarita Tartakovsky, M.S. is an Associate Editor at Psych Central
SOURCE
Labels: boundaries, other people, pleasing, saying no, self esteem, strategy
shared by Barbara at
12:02 AM
1 comments


Share