Sanctuary for the Abused
Saturday, July 21, 2018
The Romantic Sociopath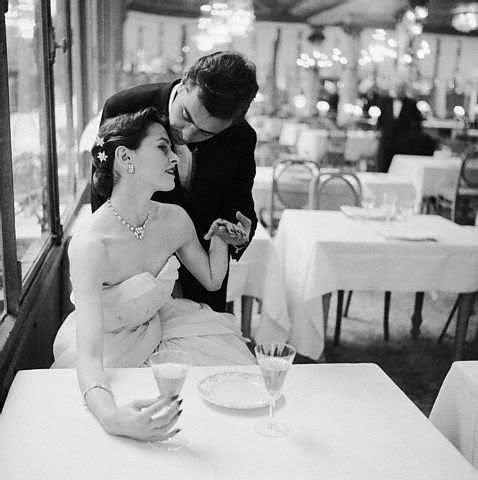 Sociopaths make up roughly 7% percent of the USA population. These are people who seem to lack what might be called a 'conscience'. They do not seem to have feelings of 'guilt' or 'shame' for harming others. They are ruthless in getting what they want. They are narcissistic to the point of being insensitive.
But what makes them dangerous – is that although they are emotionally bankrupt at the core – they are masters of creating the "illusion" of having so much to offer.
The Romantic Sociopath…
Want what they want -

without regard to consequences

takes what they want –

without regard to other rights or freedoms

Does what they want –

without remorse or regard to anyone else's rights
What makes the Romantic Sociopath so alluring?
They are the "ultimate emotional chameleons" They know how to mimic feelings. If you want someone who is charming, sensitive, assertive, dashing, sensual, intelligent" - they will mirror that back to you. They giving you the sensation you have found that "twin-soul" & your perfect other half.
How can you spot a Romantic Sociopath?
This is not easy to do. But there are some signs.
1.

Romantic Sociopaths swing from one relationship to another.


Like a monkey swings from one tree limb to another. Why? Because they do not like to be alone. Remember they are emotionally bankrupt inside and therefore use others for emotional or sexual stimulus. They will stay with one a partner for as long as the emotions are new and run high but few novel. But will move on when things become "routine" or if that person's emotional well runs dry or things become 'inconvenient' for them.
2.

They attach themselves quickly.

The romantic sociopath is always on the lookout for a better emotional supplier. (prey) Once they spot a target they move quickly.

They could propose marriage within hours of meeting you. Sweep you off you feet and dazzle you. Then they will tell you why that other relationship isn't working.

(she's

crazy

,

a scorned woman

,

hell hath no fury

, she's

a liar

, she's

a stalker

...)



Convince you they are sincere, and swing from the previous bed into yours – never seeming to take a breath.
3.

They don't bring much with them.

They seem to have very few long term, genuine friends and family. Instead they quickly absorb into your life.

From the start they 'fit right in.' You share the same the same feelings and they take on the same attitudes, political ideas, hobbies, and social networks that you provide.
4.

They are contemptuous and cruel to those they discard.

Remember that emotional bankruptcy? Well now that they have no use for you anymore – they have found a new supplier. Then you will begin to see is the real persona.

(watch the hate campaign, smear and covert attacks on the old partner(s) and that person's credibility.


Anyone who speaks badly about their ex should be WATCHED! - YOU could be next!)
This might look like a monster. Like Dr Jekyll and Mr. Hyde. Yyou might wonder "who is this person? Where did the romantic, sensitive, dashing lover go?"



The sad news is they were never there.
What you encountered was the equivalent of an relationship Hit and Run.
SOURCE
CLICK HERE FOR A GROUP FOR PSYCHOPATH SURVIVORS
Labels: abuser, emotional rape, liar, love bombing, luring, narcissist, no empathy, psychopath, romance, sex addict, sociopath, verbal abuse