Sanctuary for the Abused
Sunday, May 13, 2012
Mother's Day Flower Project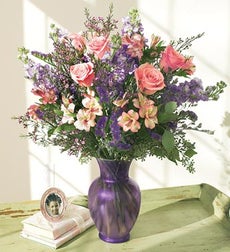 Each Mother's Day, JWI delivers flowers to over 150 battered women's shelters across the United States as a gesture of support and encouragement to the thousands of women and their families who will spend this special day in a shelter.
For contributions of $20 or more ( $25 if you are participating through your synagogue), JWI will send a card to a donor's designated honoree indicating that a charitable contribution has been made in their name on Mother's Day.
By making a generous donation to the Flower Project in honor of your mother, sister, friends or other special women in your life, you support abused women and give a truly meaningful Mother's Day gift.
Contributions also underwrite JWI's Women's Economic Security Fund.
CLICK HERE FOR MORE INFORMATION
Labels: donation, flowers, jwi, mother's day, shelters
shared by Barbara at
12:59 AM
0 comments


Share